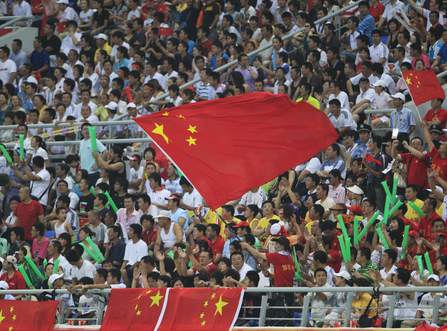 LeSports, the sports unit of LeEco, formally announced the closing of a US$1.2 billion (RMB8 billion) series B financing round with a valuation of US$3.3 billion.
The latest fundraising, which was announced by Le Holdings chairman and chief executive Jia Yueting at the 2016 China (Shenzhen) IT Summit, brings the company's total venture fundraising to US$1.35 billion (RMB8.8 billion).
The US$1.2 billion funding amount is larger than previous media reports, which initially indicated a US$400 million then a US$1 billion total.
Investors in the round include HNA Group, as well as Chinese celebrity investors Sun Honglei, Jia Nailiang and Liu Tao.
The company says it will announce the full list of investors at its Beijing press conference in mid-April.
LeSports closed a US$122.9 million (RMB800 million) Series A financing in May 2015 led by Dalian Wanda Group, along with Yunfeng Capital and seven other venture capital firms and individual investors.
LeSports was established in March 2014. It became independent from Letv.com and is engaged in events operations, streaming content, and smart devices.
Lei Zhenjian, the chief executive of LeSports, says the company plans to enhance its content platform, expand user base and acquire more resources from the industry.
The unit is also looking to develop smart devices and expand the number of products in the industry.
LeSports has secured media rights for more than 300 major sporting events worldwide, with more than 70% exclusive rights, according to the announcement.