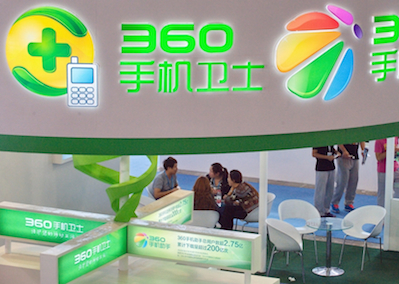 China's Qihoo 360 Technology Co. Ltd. announced that its US$9.3 billion go-private deal has won shareholder approval, which means the company could be de-listed from the New York Stock Exchange within a couple of weeks.
The passage came nine month after the Chinese Internet security firm initially received a preliminary non-binding proposal in June 2015 from chariman Zhou Hongyi and a group of investors.
Qihoo 360 recorded strong performance on the U.S. stock market. The investor consortium bought shares at US$77 per American Depository Share (ADS), compared to Qihoo 360's IPO price of US$14.5 back in 2011.
The go-private deal, the largest such transaction of a U.S.-listed Chinese company, was joined by investors including CITIC Guoan Group and Golden Brick Capital Private Equity Fund I L.P.
Sequoia Capital China I, L.P., Taikang Life Insurance, Ping An Insurance, Sunshine Insurance, New China Capital, Huatai Ruilian, and Huasheng Capital were also members of the investor consortium.