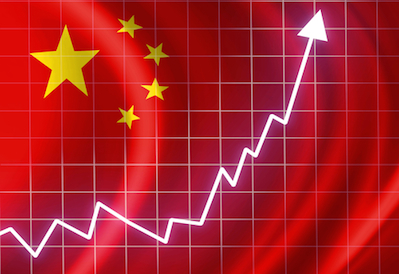 The upcoming March economic data in China may show the start of a sequential rebound in real economic activity, as intensifying fiscal and credit policies are beginning to generate results and the property market are getting busy, according to a research report by UBS AG.
In the bank's monthly economic data preview, it says given the upcoming stabilization of real economic activity and the ongoing rebound in property sales and prices, China's policy easing momentum may have peaked for the near term.
As a result, the bank is no longer expecting a benchmark interest rate cut this year.
Specifically, industrial production growth likely rebounded from January to February's 5.4% to 6.2% in March, year-on-year. CPI may reach 2.5% year-on-year in March partly due to higher pork prices, and overall fixed asset investment growth likely accelerated from 10.2% previously to 10.6% in March.
Property sales remained strong in March, following January and February's robust start. Overall sales likely grew 5% to 10% year-on-year in March.
Export growth may have rebounded to 2% last month from its previous contraction of -25%. Imports likely contracted by 14% in March, similar pace to that of February, yielding a lower trade surplus of US$25 billion.
FX reserves decline may have narrowed further last month. RMB has gained by a further 1.4% against the U.S. dollar in March. Capital outflow pressures likely eased further alongside the stronger RMB exchange rate as well as tighter management of capital outflows.
Therefore, foreign exchange reserves likely saw a positive exchange-rate-related valuation effect of over US$30 billion. However, March's expected lower trade surplus also likely contributed less to China's reserve accumulation.
Overall, March's foreign reserve decline may have narrowed further from February's US$29 billion to US$10 billion to US$20 billion.
Lastly, the bank expects March new total social financing to total around RMB1.5 trillion, slightly higher than last year.