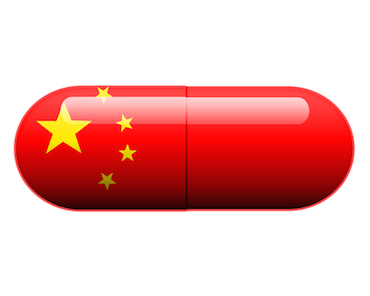 China is reportedly considering merging several financial supervisory bodies with its central bank, in line with global trend and may help the country better manage financial systemic risks, according to a research report by ANZ AG.
The proposal to merge the country's banking, insurance and securities regulatory entities with the People's Bank of China will create one super agency that manages both monetary policy and financial market oversight.
Globally, about 49% of central banks supervise not only banks but also other financial institutions. The trend is for many countries to supervise different sectors under one-roof in order to deal with financial convergence.
China's move seems to be in line with the global development. In addition, the increasing inter-connectedness between monetary policy and financial supervision has posed some challenges to the policymakers.
For one, the effectiveness of monetary policy seems to have fallen. As a crude indicator, one yuan of new loan corresponded to about one yuan increase in real GDP a decade ago. But the ratio has fell to 40 cents in 2015.
Despite ongoing monetary policy easing, lending rate facing non-bank institutions remains high. Non State-Owned Enterprises (SOEs) often have difficulties in accessing credit. Tight prudential standards for banks may drag the effectiveness of monetary policy easing.
Also, the emerging new financial segments such as trusts and P2P (peer-to-peer) lending may represent some regulatory loopholes.
The risks come from the inter-connectedness of the banking sector and other financial institutions. An ANZ indicator measuring funding risk and credit risk of those other financial institutions have risen to 0.79 and 0.70 respectively in 2015, from 0.38 and 0.39 in 2013.
Meanwhile, those of banks also increased to 0.18 and 0.16, up 0.08 percentage point and 0.06 percentage point, respectively, in the past two years.
The government has pledged to promote foreign participation in China's financial industry. However, the recent policy focus was to stabilize the RMB exchange rate and the rapid decline in foreign exchange reserves.
Financial regulators reportedly have tightened capital control through window guidance or micro-prudential measures.
The market has started to question the commitment of China to open up its financial markets and its determination to push forward capital account liberalization.
The creation of a super regulator will help the Chinese government in dealing with these challenges, says ANZ.