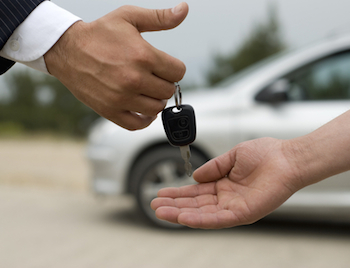 Ucar Group, a mobile app-based chauffeured car service unit launched by Chinese rental car company Car Inc., has raised RMB3.68 billion (US$569 million) in a new round of financing and filed to list on China's New Third Board.
In a press conference held in Beijing yesterday, Car Inc.'s founder and chief executive Charles Zhengyao Lu confirmed previous media reports that Alibaba Group Holding Ltd. had participated in Ucar's latest fundraising.
China International Capital Corp, CITIC Securities and Shenwan Hongyuan also join the round.
But Lu disclosed that Alibaba had transferred its shareholding in Ucar to its affiliated funds, Yunfeng Capital and Yunling Capital.
As a result, Alibaba does not hold any shares in Ucar as of now, Lu said without elaborating the reasons for the share transfer.
According to Tencent Technology, Alibaba transferred its shares because of protest from Didi Kuaidi, in which Alibaba is also a shareholder.
The latest fundraising was completed at the end of February, and valued the 15-month-old unit at RMB28.7 billion, slightly lower than previously reported RMB30 billion.
Alibaba invested around RMB2.8 billion in Ucar Group to take a 9.8% stake, before transferring its shares to affiliated funds at the same price.
Alibaba and Ucar said that the two had formed a strategic partnership to explore cooperation on auto-focused e-commerce and smart cars.
Launched in January 2015, Ucar received US$250 million from Warburg Pincus LLC, parent company Car Inc., Legend Holdings and other investors in a series A funding round in July 2015.
Ucar recorded revenues of RMB1.7 billion and net loss of RMB3.7 billion in 2015, compared to revenues of RMB614,700 and net loss of RMB48.6 million in 2014, according to its prospectus.