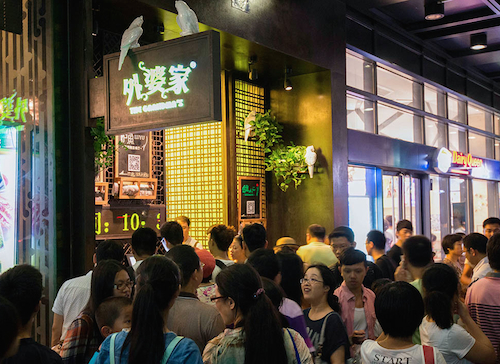 China Media Capital (CMC) has led a US$30 million series C round of financing in Enjoy, an O2O (online-to-offline) start-up focused on providing discounted reservation services in high-end restaurants.
Costone Venture Capital also participated in the round, according to Chinese media reports 36Kr.
"Life style and consumer upgrade is an important area that CMC wants to focus on," says Li Ruigang, founder of CMC Capital. "(We will) provide support on media resources, industry synergy and strategic development to Enjoy."
Launched in 2014, Enjoy is a more targeted on-demand location-based services platform. Its mobile apps allow users to select and book restaurants, as well as provide high quality content.
Enjoy is currently available in seven second-tier cities in China, with monthly transactions totaling over RMB50 million, according to the reports.
The company raised US$1.5 million series A in 2013, and US$7 million series B in 2014. It raised US$15 million in 2015, says the reports without specifying the investors in those rounds.