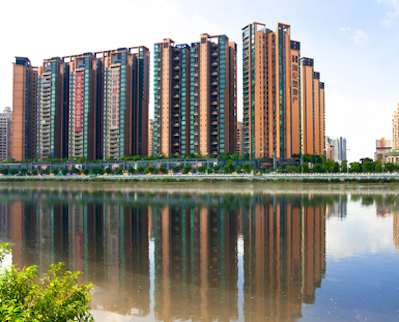 A strong property market drove China's economic growth to rebound strongly in March, with credit, exports, industrial production, retail sales and infrastructure investments showing stabilization, leading the bank to upgrade its 2016 GDP forecast to 6.6%, according to a research report by UBS AG.
Property sales accelerated further to rise 38% year-on-year in March, boosted by February's down payment requirement cut, easier mortgage access and improved affordability.
As a result, China's exports and domestic demand rebounded visibly in March. Exports grew by 11.5% in March as fixed asset investment sped up to over 11% increase. Industrial production also accelerated to 6.8%.
Going forward, stronger policy support and property activity will buttress second and third quarter growth, says UBS.
Fiscal and credit policies have shifted to a heavier easing bias since late 2015. Greater government pressure to support growth and improved local level funding conditions drove not only public infrastructure but also non-residential property investment.
Easing credit regulations and stronger government demand pushed overall credit growth up to 16.6% in March. Strong property sales and price growth in tier-1 cities also started to trickle through to some tier-2 and 3 cities, driving overall new starts and construction growth.
The bank previously said that the big picture on China's property sector is a gradual downshift rooted in structural excess supply and eroding investment demand.
But it now believes the recent sharp surge in property sales and market sentiment means that an earlier-than-expected pick up in new starts is on the way.