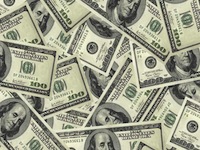 Global asset management firm BlackRock has raised around US$640 million for its third global direct co-investment private equity fund, the BlackRock Private Opportunities Fund III, according to a company announcement.
The fund secured commitments from public and private pension funds, insurance firms and foundations in North America and Europe.
The investment vehicle is a global direct co-investment fund with an opportunistic investment strategy.
It seeks to invest the best available buyout investments and build a diversified portfolio by geography, strategy and industry sector.
The fund will look to capitalize on industry consolidation, corporate carve-outs, special situations, and growth opportunities in Asia and other emerging markets, as well as state-owned enterprises and privatizations.
"Today's challenging market environment requires a more nuanced and thoughtful approach," says Russell Steenberg, global head of BlackRock Private Equity Partners.
The fund will back strong management teams in all-weather businesses that can benefit from corporate change event but require support in transition, integration and operations to realize its full potential.