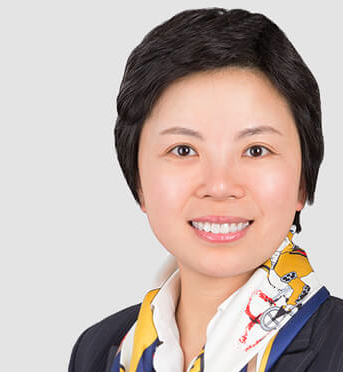 The financial industry has a notorious gender gap with a dismal amount of female participation.
Women manage less than 2% of mutual fund assets, according to a recent Morningstar report. Nearly two-thirds of the top 71 Silicon Valley venture capital funds have no senior female investment professionals, says another report.
There is a roughly 80:1 male-to-female ratio among hedge funds, and just 11 of the 129 top-paid bankers were women, according to a 2014 analysis of the annual proxy statements of 24 large U.S. banks.
But when it comes to the limited partners (LPs) community in the Greater China region, there are quite a few female professionals who help manage some of the largest institutions allocating capital in China.
Here we introduce you to some of these top investors. It is far from exhaustive, and the order has no relevance to their importance.
Roslyn Zhang: Managing Director, China Investment Corporation (CIC)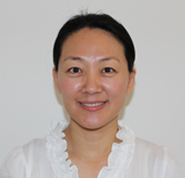 Roslyn Zhang is managing director of the Department of Fixed Income and Absolute Return Investments at CIC, where she heads the hedge fund investment team and decides on hedge fund allocations for the US$740 billion-under-management Chinese sovereign wealth fund.
Prior to joining CIC in 2009, she spent one year at Constellar Capital, a fund-of-hedge funds in New York. Before that, she worked at the University of Toronto Asset Management Corporation in Toronto for almost three years.
She started her career in 2000 with Manulife Financial as a senior analyst in Toronto. She holds a BA in Economics from the Central University of Finance and Economy in Beijing and an MBA from McGill University in Montreal, Canada.
Lenny Chen: Principal, Principal Credit Investments, CPPIB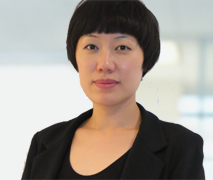 Lenny Chen is responsible for investing in sub-investment-grade corporate debt through both primary and secondary transactions in Asia.
Principle Credit Investments is part of the Canada Pension Plan Investment Board (CPPIB)'s private investments division, which invests in private equity, infrastructure and private debt.
Before joining CPPIB in 2014, Chen worked at Mount Kellett Capital in Hong Kong, where she was a director in the Greater China team. In this role, she reviewed and executed investments in Greater China. Before joining Mount Kellett Capital in 2008, Lenny worked in the TMT sector at Temasek Holdings in Singapore.
Lenny holds a Master of Management and a Bachelor of Business Administration from Shanghai Jiaotong University.
CPPIB manages over US$221 billion in investment assets for the Canada Pension Plan on behalf of eighteen million Canadians.
Olivia Ouyang: Director of Funds, OTPP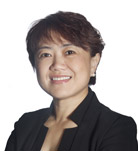 Olivia Ouyang joined the Ontario Teachers' Pension Plan's (OTPP) Hong Kong office in 2014 as director of funds, responsible for investing in private equity funds and making co-investments in Asia/China.
Before joining OPTT, Olivia was a managing director at Chinese sovereign wealth fund China Investment Corp. (CIC), where she was responsible for private equity fund investment, co-investment and direct investment, in Europe and in Global Emerging Markets, respectively.
Before CIC, Ouyang was a senior investment officer with the International Finance Corporation (IFC)'s Private Equity and Investment Funds Group, and covered Greater China, Southeast Asia and India consecutively.
Ouyang started her career with McKinsey & Company China and Morgan Stanley Asia, and holds a BA with Honors in Economics from Stanford University and an MBA from Harvard Business School.
OTPP is Canada's largest single-profession pension plan with US$135 billion in net assets.
Rebecca Xu: Co-Founder & Managing Director, Asia Alternatives

Rebecca Xu is co-founder and managing director of Asian private equity fund-of-funds manager, Asia Alternatives.
Xu leads Asia Alternatives' Beijing office and co-leads Asia Alternatives' investments in expansion and growth capital funds, focusing most of her time on Asia Alternatives' China investments.
Before starting Asia Alternatives, Xu was a senior investment officer at the Funds Group of the International Finance Corporation (IFC), where she had the primary responsibility of leading IFC's fund investing and portfolio supervision in Asia for over six years.
Xu previously worked at McKinsey & Co. and HSBC (Hong Kong). She received an MBA from Harvard Business School and holds a Bachelors degree in International Relations from the Foreign Affairs College in Beijing, China.
Established in 2005, Asia Alternatives currently manages over US$6.5 billion in assets.
Wendy Zhu: Fund Investments, AlpInvest Partners

Wendy is a managing director in AlpInvest Partners' Fund Investments team and focuses on the Asian markets.
She joined AlpInvest Partners in 2007 from Macquarie Funds Management, where she was senior vice president of Asia-Pacific regional private equity fund investments and co-investments.
Previously, Wendy was a director with Deutsche Bank Asset Management and an associate director at MetLife.
Wendy received a BS in Business Administration and an MS in Accounting from the University of Southern California and is a CFA charterholder.
AlpInvest Partners is a wholly owned subsidiary of the Carlyle Group and has US$45.3 billion under management. AlpInvest focuses on investing in primary funds, secondaries and co-investment deals.
Jie Gong: Partner, Pantheon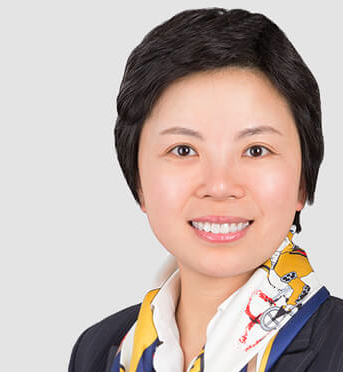 Jie Gong is a partner in Pantheon's Asia Investment Team.
Jie joined Pantheon from Morgan Stanley Alternative Investment Partners' private equity fund-of-funds group. Before that, she worked at JPMorgan where she was responsible for leverage finance deal origination, structuring and execution in Greater China.
Jie holds a BA in Economics and International Trade from Shanghai International Studies University, an MA in Economics from University of Miami and a Master's degree in Finance from London Business School.
Established in 1982, Pantheon manages US$32 billion in assets across fund-of-funds, private equity, infrastructure and real assets investments.
Yar-Ping Soo: Partner, Adams Street Partners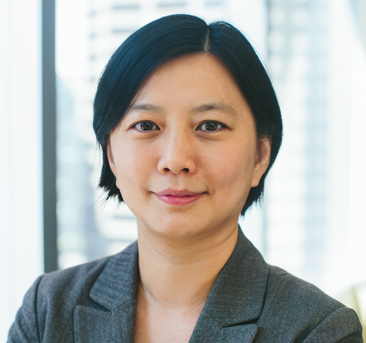 Yar-Ping is a partner primarily specializing in Asian pan-regional leveraged buyouts as well as country focused funds, specifically in Greater China, Japan, Korea and Indonesia.
She actively participates in all fund investment decisions at Adams Street and is responsible for managing relationships with several of Adams Street's managers.
Soo previously worked at Singapore's GIC Special Investments, and holds a BCom degree from the University of Melbourne and a MBA from the University of California at Berkeley.
Andress Goh: Global Co-Head and Investment Manager, Allianz Capital Partners GmbH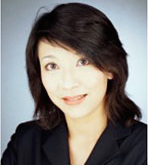 Andress Goh is global co-head and investment manager at US$9.4 billion-under-management Allianz Capital Parnters GmbH, the in-house alternative investment manager for the German insurer.
Goh focuses primarily on the firm's Asian investment activities. Previously, Goh worked at Singapore's GIC Special Investments, where she was active in leading European private equity fund and co-investments from 1999. Before that, she was part of GIC Special Investments' London team.
Goh started her career with the Ministry of Foreign Affairs of Singapore. She holds an M.A. from the University of Oxford in Philosophy, Politics, and Economics.
Alexa Zhang, Managing Director, Wilshire Associates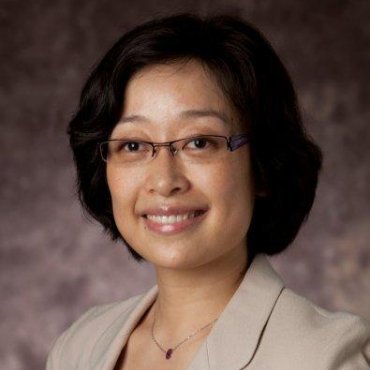 Alexa Zhang oversees Wilshire Private Market's investment activities in the Asia-Pacific region as head of Asia. She is responsible for building unique Asian private equity portfolio for global investors.
Zhang has committed more than US$2 billion in approximately 55 private equity funds across the globe, including over US$400 million to partnerships focused on Asia.
In direct investing, she invested both in private equity and venture capital at Apax Partners and Omidyar Network previously.
Zhang began her career in mergers & acquisitions with Goldman Sachs, with an MBA from The Wharton School, University of Pennsylvania, and a Bachelor of Arts in Economics from Amherst College, magna cum laude.
Ally Zhang, Managing Director, Siguler Guff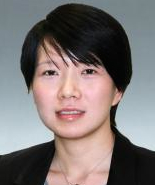 Ally Zhang is managing director and head of Siguler Guff's Shanghai office. She is a member of the Investment Committees for the BRIC Opportunities Funds and oversees the firm's investment activities in China.
Prior to joining US$10 billion-under-management Siguler Guff in 2012, Zhang was a managing partner at Shanghai JH Investment Management Co., where she focused on high-growth sectors in the Chinese markets such as consumer, pharmaceutical, technology, media and telecommunications.
Previously, she was a senior director and head of M&A for the Asia-Pacific region at Anheuser-Busch InBev, where she led acquisition and divestiture transactions in China and throughout Asia. She was involved in the acquisition of Sedrin Beer, one of the largest brewery acquisitions in China to date.
Zhang began her career in corporate M&A at Heineken-APB China as a Business Development Manager in the firm's Shanghai office. Before that, she was a management consultant at Monitor Group in Beijing, where she focused primarily on the fast-moving consumer goods sector and the pharmaceutical sector.
Zhang holds a B.A. from the University of International Business and Economics in Beijing and an M.B.A. from the Harvard Business School.