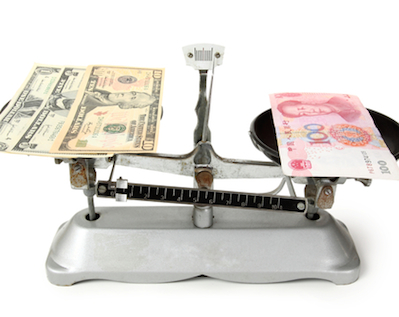 The U.S. dollar has depreciated by more than 7% in nominal effective terms since its peak in November 2015. It is favorable for the RMB as it helps to reverse the pressure on capital outflows and allows the Chinese government to launch further monetary easing to support the economy, says a research report by Mizuho Securities.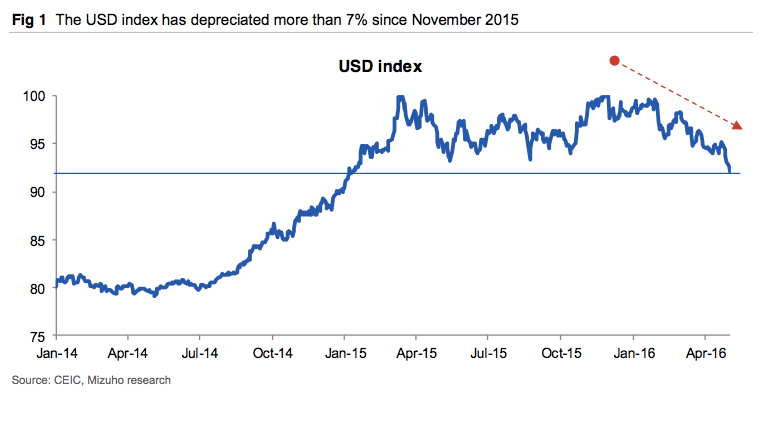 However, the bank argues that the U.S. dollar uncertainty remains high in the second half, and the government needs to push for much needed reforms and keep accommodating fiscal and monetary policy to prepare for potential financial volatility.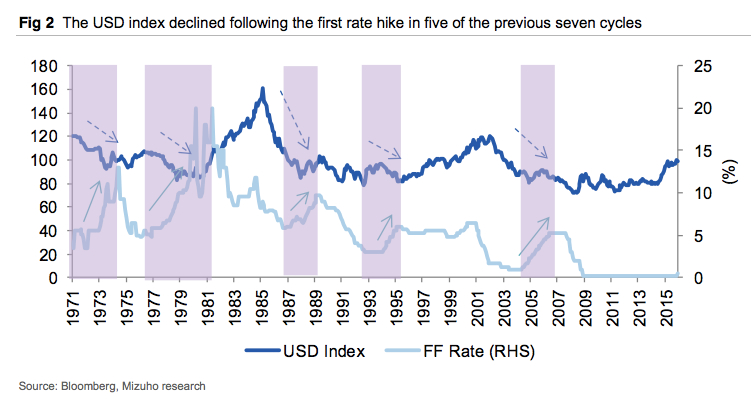 As of May 3, the U.S. dollar index has devalued by 7.7% from its peak on 30 November 2015. The depreciating dollar came as a surprise to investors who had been betting on a stronger dollar last year.
But it was the norm among the last seven rate hike cycles in the U.S., where the U.S. dollar tends to appreciate in advance of the first rate hike decision, after which it normally weakens as expectations diminish.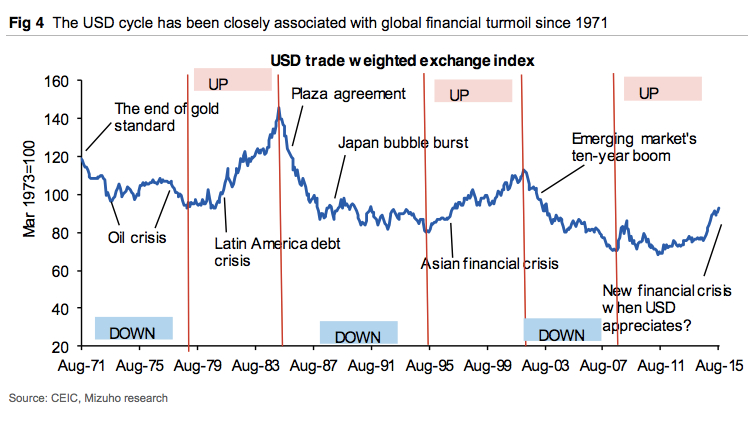 In addition, the underlying economic fundamentals of the U.S. economy are not supportive of a strong dollar. The economic data in the U.S. has been mixed as improving employment and stock market performance are overly dependent on low interest rates.
Further weakening of the U.S. dollar, in our view, would benefit not only the U.S., but emerging economies, developed economies, commodity markets, as well as China's economic stability.
A depreciating dollar is also favorable for restoring stability to the RMB. Along with government stimulus, the weaker U.S. dollar shifted market expectations of RMB depreciation and reversed the pressure on capital outflows.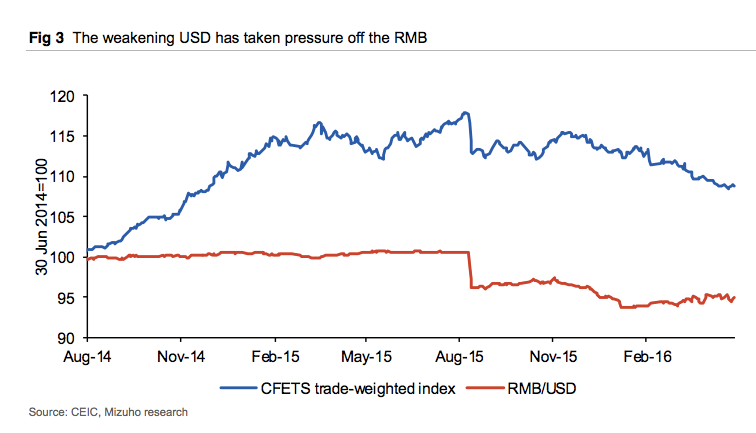 It has also given the freedom for China's policymakers to ease monetary
policy. While the rate hike in the U.S. appears to be delayed, its impact on the global financial market remains one of the key uncertainties of the world economic outlook.
For China, the policymakers will have to also prepare for multiple scenarios, and keep expansionary fiscal and monetary policy firmly in place, as the government prepares to launch structural reforms that are much needed for China's long-term economic sustainability, says the report.