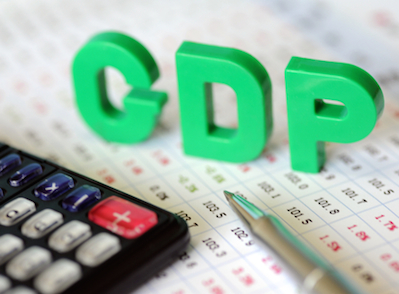 In an "interview" published on China's official newspaper People's Daily, an authoritative person cautions that the country's economic outlook will be L-shaped, instead of a U-shaped or V-shaped recovery, sending the Shanghai composite index down 2.79% for the day.
The so-called Quanwei Renshi (权威人士) comments that the L-shaped outlook will be a rather prolonged period, and likely last longer than a couple of years.
The messages from this interview seem to be that the government believes the economy has bottomed, at least for the current cycle, and plans to re-focus on supply-side structural reform, according to a research report from JiuZhou Securities Co., Ltd.
It may also mean the end of China's monetary easing policies, as the authoritative person warned that companies should give up "fantasies" of accelerating growth via easy money.
The current interview did not mention reducing financing costs for corporations, which was included in the last such interview published in January, indicating monetary stimulus will no longer be the government's focus.
In addition, specific plans of supply-side structural reforms were laid out. They center around excess capacity reduction, de-leverage, de-stocking, as well as reducing corporate costs including taxes, fees and government approval costs.
The article mentioned again the need to gradually break market's faith in government guarantee for certain corporate debt, which means bond defaults will continue to accelerate going forward, says the report.