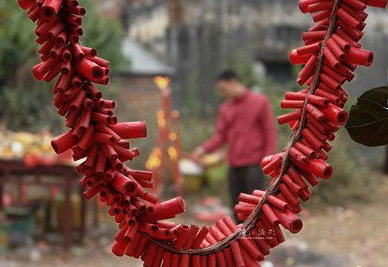 The Chinese regulator's attempt to crack down on speculative deals in the so-called virtual economy will restrain an asset bubble in the emerging Internet finance, gaming, film and virtual reality (VR) sectors, but risks compromising the function of a free market economy, venture investors in the country commented yesterday.
China's securities regulator reportedly tightened oversight of Chinese public companies from raising capital via private share placement deals to invest in Internet finance, gaming, film and virtual reality (VR) companies.
Anlan Song, partner of Softbank China Venture Capital, welcomed such move. He told Chinese media that it is irrational that a Chinese company's shares jump significantly because of a name change.
Last year, Shanghai-listed Panda Fireworks Group changed it name to Panda Financial Holding Corp. in a strategic restructuring, prompting its shares to jump to reach the upper end of the daily fluctuation limit.
Matrix Partners China's partner David Zhang was quoted saying that the move will deflate the bubble that's forming in some of the sectors. Entrepreneurs with real competitiveness can always get financing, and the strong will survive.
On the other side, Wang Ran, CEO of Chinese Investment Banking firm eCapital, argues that it is outdated to categorize certain sectors as real or virtual, because economic activities are becoming increasingly interconnected and intertwined.
The decision to acquire certain assets or to enter an industry sector should be made by a company's management and board. To limit or ban certain investment is against the spirit of a free market economy.
Wang also criticized actions by Chinese regulators to suspend back-door listing of formerly U.S.-listed Chinese companies that have been taken private.
If a company has all the corporate structures to qualify as a domestic Chinese company, it should be treated fairly and free to choose its own development path.
What the government should do, Wang said, is to strengthen information disclosure, crack down on insider trading, and help increase the supply of good publicly listed companies for Chinese investors to invest in.