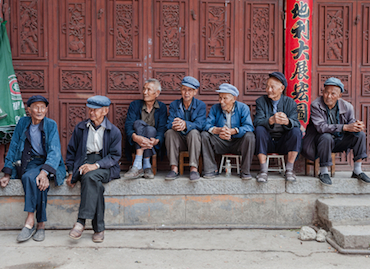 China Everbright Ltd. has agreed to acquire Beijing Huichen Nursing Home Management Co., Ltd., a company offering elderly care services in China, according to an announcement.
Financial details are not disclosed, but China Everbright Ltd. will become Huichen's largest controlling shareholder with a 67.27% stake of the company after the completion of the deal.
China Everbright Ltd. says it will maintain the stability of Huichen's management team, and also take part in the company's management.
"With this acquisition, (we) enter the elderly healthcare business which shows great potential and prospects," says Chen Shuang, CEO of China Everbright Ltd.
China Everbright Ltd. plans to consolidate its financial resources and networks with Huichen's professional management capability.
The Chinese government supports the development of Chinese elderly care industry, in the backdrop of the growing aging population in China.
The elderly population in China is now 25 million. By 2030, it is expected to reach 371 million, accounting for 25.3% of the total population, according to the China Report on the Development of Livable Environment for the Elderly (2015).
Established in 2007, Huichen currently operates six apartment complexes for the elderly and one daily management center with over 3,000 beds, serving more than 10,000 senior citizens.
China Everbright Ltd. manages private equity and venture capital funds, mezzanine funds, hedge funds and principal investments focused on cross-sector investments covering areas such as real estate, new energy, infrastructure and healthcare.
As of 31 December 2015, its total fundraising scale reached over HK$49 billion (US$6.31 billion) across 31 funds.