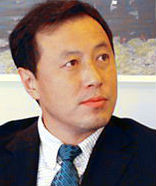 As details of S.F. Express' back-door A-share listing were revealed by a disclosure filing yesterday, the identity of the most mysterious shareholder of China's largest express delivery firm also surfaced.
His name is Lin Zheying (pictured), a 52-year-old former Ministry of Commerce official and currently the chairman of Jade Capital, a private equity firm he founded in 2011.
He is the only person sharing a 0.1% interest of a company 99.9% owned by S.F. Express' founder Wang Wei.
The company, Shenzhen Mingde Holdings, holds a 68.4% stake in S.F. Express, which is estimated to be valued at RMB44.8 billion (US$6.8 billion) in the planned back-door listing.
Lin's stake was acquired this month for a mere RMB113,400, meaning the savvy investor will see the value of his holdings increase 270 times once the delivery firm completes the listing.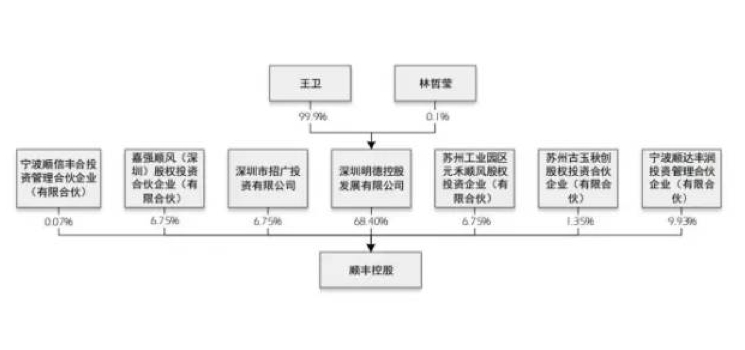 A Personal Best Friend To Wang Wei
Lin's Jade Capital, which manages RMB2 billion (US$305 million) in assets, also owns 1.35% of S.F. Holding Ltd. At the same time, Lin serves as vice-chairman on the board of S.F. Express.
The former commerce department deputy vice director was also instrumental in bringing CITIC Capital Holdings, Oriza Holdings and China Merchants Group — all with strong government ties — to S.F. Express in the company's only outside fundraising.
Of course, Lin did not forget to have his own firm join the highly selective deal. Jade Capital was the often overlooked fourth investor in the transaction announced back in August 2013.
Born in 1964, Lin began his career at the Ministry of Commerce in 1987 to eventually become the commerce department deputy vice director in charge of foreign investment.
He left the government office in 2010 to pursue a career in business with Beijing-based Jade Capital serving as the key vehicle for many of his relationship-based deals.
Some of Jade Capital's notable investments include a public-private partnership fund co-established with the Export-Import Bank of China in Chengdu and managed by Suzhou-based Oriza Holdings, one of the four outside investors in S.F. Express.
The firm also invested in Suzhou He Shun Environment, a solid waste incineration company in Suzhou acquired by an unnamed state-owned entity last year, according to Jade Capital's website.
Jade Capital is also a backer of an offline third party payment firm Lakala Payment Co., Ltd., which is backed by Legend Holdings and planning a back-door A-share listing.
Lin graduated from the Guanghua School of Management at Peking University and the ESC Rennes School of Business in France.