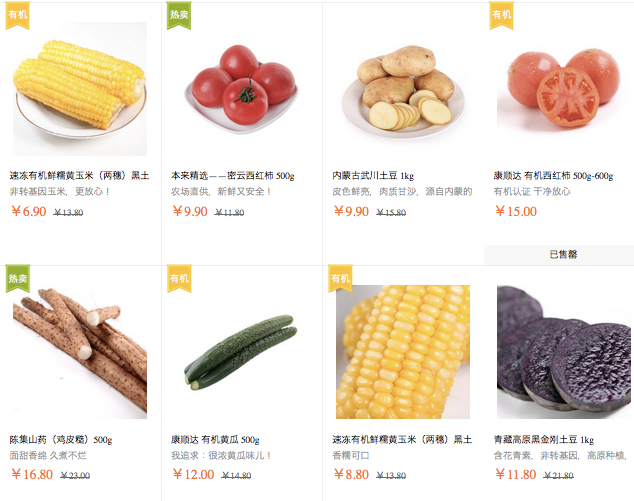 Beijing-based fresh produce e-commerce start-up Benlai Life says it has completd US$117 million series C and series C+ round of financing from China Urban Realty Association, ChinaEquity Group Inc. and a subsidiary of Joyoung Co., Ltd., according to Chinese media reports.
CDH Investments and Integral Group also participated in the round.
In December 2015, Joyoung Co., Ltd. disclosed that a subsidiary had invested US$30 million in Benlai Life in its series C funding round.
Kindler's Information Technology Co., Ltd., the operator of Benlai Life, recorded RMB268 million in revenues and a loss of RMB209 million in the fiscal year of 2014 ending March 31, 2015, according to the filing.
The company says it will use the proceeds from the latest round to strengthen its supply chain, improve its logistics services and expand into more regions in China.
Founded in 2012, Benlai received tens of millions U.S. dollar series B funding from undisclosed investors in 2015.
It has established three warehouses in Beijing, Shanghai and Guangzhou, as well as temperature-controlled logistics chain covering 22 major cities in China.