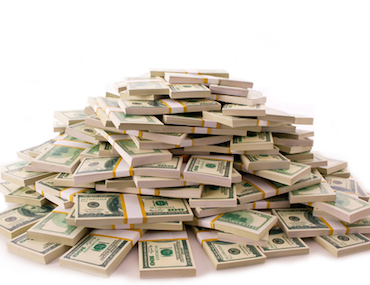 Carlyle Group LP is seeking to raise around US$1 billion for its fifth Asian fund to back fast-growing companies across the region, according to media reports and a securities filing.
The Carlyle Asia Growth Partners V, L.P. is roughly the same size as the global private equity giant's previous Asian growth vehicle raised in 2008, which closed at US$1.04 billion.
That fund has achieved an 8% net internal rate of return for investors through the end of last year.
Carlyle, which started operation in Asia in the late 1990s, has ten growth capital funds worldwide with US$7 billion in assets under management as of the end of 2015.
The firm's Asia growth funds have a heavy focus on China, investing across a broad range of sectors. Its portfolio companies in China include Meinian Onehealth Healthcare, SouFun Holdings, Tongyi Lubricants, vending machine operator Beijing Ubox Technology & Trade, financial leasing firm JIC Leasing, and Shanghai ANE Logistics.
Global and local private equity firms have been racing to raise giant funds targeting at the region.
Warburg Pincus LLC is planning to raise US$2 billion for a new China private equity fund to invest alongside its latest US$12 billion global fund.
Hong Kong-based PAG, run by former TPG executive Shan Weijian, has reportedly raised over US$1 billion for its pan-Asia real estate fund, following a final closing of US$3.66 billion for the firm's second Asian buyout fund in January.
Asia-focused private equity firm RRJ Capital has closed its third fund with US$4.5 billion in total capital commitments last October.
Hillhouse Capital Management, led by former Yale University endowment intern Zhang Lei, is potentially raising a new US$2 billion fund.
Last August, Hillhouse reportedly secured US$200 million capital commitment from Stanford University. There have been no updates on the progress of that fund.