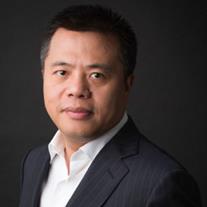 Chinese billionaire Chen Tianqiao, the co-founder of Shanda Interactive Entertainment Ltd., has bought a 11.7% stake in Lending Club Corp, as the largest P2P (Peer-to-Peer) lender in the world seeks funding after alleged lending improprieties pushed its founder Renaud Laplanche to resign.
Singapore-based private investment group Shanda Group, controlled by Chen Tianqiao and his wife, said it believes the P2P lender's battered stock is attractive as it had fallen over 40% since early May.
Shanda bought a total of around 29 million shares of Lending Club for US$148.7 million. It also has call options to buy 15.7 million additional shares for US$11.2 million.
"We are a strong believer in the innovative business model Lending Club has pioneered and we are positive on its long-term prospects," Shanda said in a statement.
The investment comes as Chen Tianqiao is trying to transition Shanda into an investment holding group from its traditional Internet gaming and other related businesses.
The company acquired a 10% stake in asset manager Legg Mason from activist fund Trian Fund Management last month.