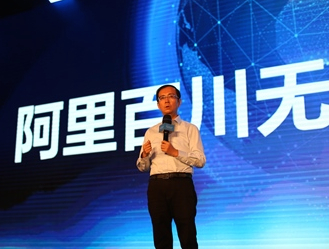 Alibaba Group Holdings Ltd. plans to team up with affiliate Ant Financial to invest an additional US$400 million in China's largest ride share company Didi Chuxing, according to Tencent Technology.
It's not clear if the investment is part of a US$2.5 billion funding round Didi Chuxing is near closing now, or additional funding separate from the current round.
Alibaba held a 10% stake in Didi Chuxing after February 2015 when Didi Dache merged with rival Kuaidi Dache.
The stake was the result of around US$445 million investment Alibaba made in Kuaidi Dache prior to the merger.
In the latest investment proposal, Alibaba plans to commit US$200 million while its Internet finance arm Ant Financial will invest US$200 million, both via subscribing to preferred shares of Didi Chuxing.
The capital commitment comes after Alibaba decided to sell its stake in Ucar Group just months after Alibaba invested around RMB3 billion (US$461 million) in the rival of Didi Chuxing, according to the Tencent article.
Some other interesting disclosures in the filing include Alibaba's investment in its own local service O2O (online-to-offline) platform Koubei and food delivery O2O company Ele.me.
As of March 31, 2016, Alibaba has invested RMB3 billion in Koubei. Alibaba and Ant Financial each hold a 49.6% stake in the platform, with the remaining 0.8% owned by an independent food and beverage firm.
Alibaba and Ant Financial invested US$1.25 billion in venture-backed Ele.me. Of the two, Alibaba invested US$900 million and owns 22% of Ele.me.
In terms of Alibaba's key shareholders, SoftBank Group Corp. owns 32% of the e-commerce giant. Yahoo! holds a 15.4% stake. Jack Ma and Joseph Tsai each take a 7.8% and 3.2% interest as of March 31, 2016.