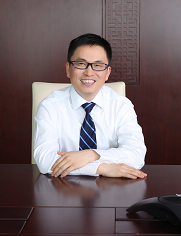 Zhang Lei, chief executive and chairman of the US$20 billion-under-management Hillhouse Capital Management Group, says he is optimistic about China's services sector and investment opportunities arising from inter-Asia growth.
The founder of Hillhouse Capital, one of the largest – if not the largest – local Chinese venture and private equity investment firms, made the comment during the HKVCA China Private Equity Summit 2016 earlier this week explaining his investment philosophy in the current highly uncertain environment.
"At Hillhouse, we only have one test: Is time your friend, or your enemy?" Zhang said. "(Sailing) in choppy waters, we should go back to focus on being an long-term investor…and back high quality investments that can overcome market cyclicality."
This all sounded easy enough, like many things in life. But the challenge is execution: doing it, and keep doing it with discipline for a very long time.
Zhang Lei's own scorecard looks good enough. Founded in 2005, Hillhouse has bet on some of the largest and most successful companies, including Tencent Holdings Ltd., JD.com and Qunar.com.
In the past few years, a number of new names emerged among the company's portfolios that appear to be on the path to become the next generation leaders in certain sectors, such as Didi Kuaidi, Mafengwo and Mogujie.
Hillhouse's own war chest is the best testament of all. In the span of 11 years, it has grown from a US$20 million account to a powerhouse commending over US$20 billion in assets, an extraordinary feat for local Chinese funds.
Travel, Healthcare And Business Model Export
The 43-year-old ex-Yale University Endowment intern identified unprecedented debt (noting that there are more debt in the world now than any other periods in the history of mankind), zero interest rate (jokingly mention that Unilever just issued a five-year corporate bond at 0%) and aging demographic (China started to have working age population decline two years ago) as key trends that will have significant impact on investments.
In China's services industry, Zhang highlighted travel and healthcare.
Hillhouse is an early investor in Qunar, and is now a large shareholder in Ctrip, the dominant online travel firm in the country following Baidu's sale of its Qunar stake to Ctrip last year. The firm also invested Mafengwo, a travel platform that focuses on social networking and mobile applications, in addition to betting over US$20 million in Airbnb.
In healthcare, Hillhouse has participated in the US$3.3 billion take-private deal of pharmaceutical research and development services provider WuXi PharmaTech. It also co-led a US$394 million investment in online healthcare service provider GuaHao.com, and backed oncology research and development firm BeiGene.
In terms of inter-Asia opportunities, Zhang believes that successful business models in China can be exported and replicated in Southeast Asian countries.
That could be firms in e-commerce and sharing economy. Hillhouse invested in GrabTaxi, a Southeast Asia ride-sharing app that is teaming up with Didi Kuaidi, Lyft and Ola to create a global alliance to compete with Uber.