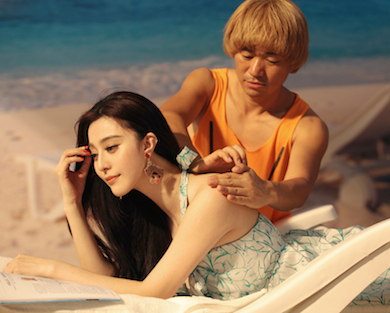 Tang Media Partners, a private investment firm focused on entertainment and media across the U.S. and China, has acquired a controlling stake in international film sales and distribution firm IM Global for an undisclosed amount, according to an announcement.
The Los Angeles-based investment firm, founded by former CEO of Bear Sterns Asia, Ltd. Donald Tang, bought the stake from India's Reliance Group, which invested in IM Global back in 2010.
Donald Tang has joined the IM Global board to become the executive chairman.
At the same time, IM Global and Tang Media Partners have partnered with Chinese tech giant Tencent Holdings Ltd. to launch a dedicated television production investment fund.
"The combined vehicles provide IM Global and IM Global Television with significant capital to further invest in film and television programming development, production and distribution and to expand its global distribution platform," Tang Media Partners says in a statement.
The financial details of the deals weren't disclosed, but media reports put the combined value of the two transactions at US$200 million.
Tang Media Partners boosts an impressive list of backers, including CMC Capital Partners, Tencent, Chinese production house Huayi Brothers and venture giant Sequoia Capital.
The firm says its focus is on developing, financing, producing and distributing film, TV, games, sports and other entertainment content in the U.S. and China.