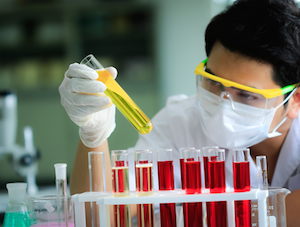 Private equity firm Warburg Pincus LLC is to sell 2.77 million shares of portfolio company China Biologic Products in a partial exit, according to a company announcement.
Based on the last closing price of the NASDAQ-listed company at US$111 apiece, the sale could yield US$321 million in total, though this type of large share sales is generally priced with a discount.
As of May 31, Warburg Pincus held 4.08 million China Biologic shares, or a 15.37% stake.
After the current transaction, which is expected to close around June 8, the private equity firm will be left with a 5% interest, down from 44.2% a year ago.
The buyout firm acquired its take in Beijing-headquartered China Biologic for approximately US$165 million, starting its purchase in 2010.
China Biologic collects human plasma from a dozen plasma stations across China, and manufactures products used as critical therapies during medical emergencies and for the prevention and treatment of life-threatening and immune-deficiency diseases.