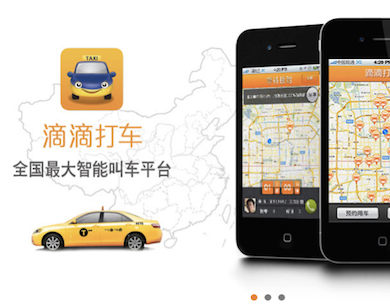 China's largest ride share company Didi Chuxing has received a US$600 million investment from China Life Insurance Co. Ltd., following a US$1 billion injection from Apple Inc and a US$400 million infusion from Alibaba Group Holdings Ltd. and its Internet finance unit Ant Financial last month.
According to Tencent Technology citing a company announcement, China Life Insurance will make US$300 million equity investment and put in RMB2 billion (US$303 million) via a long-term debt structure.
The two parties also plan to cooperate in the area of Internet finance, insurance, the enterprise car market, as well as exploring potential expansion of ride sharing in the international market.
"Combining insurance services and the Internet ecosystem is an important step in China Life Insurance's development strategy," says Wang Junhui, president of China Life Investment Holding Co., Ltd., the alternative investment unit of China Life Insurance, in a statement.
"Leveraging China Life Insurance's resources in capital, brand and financial services products, Didi can provide more flexible, reliable and rich ride share experiences to our costumers," say Jean Liu, president of Didi Kuaidi.
It is unclear if this investment is part of a US$2.5 billion funding round Didi Chuxing is near closing now, or additional funding separate from the current round.
Didi Chuxing, which claims to own a 87% stake of the private car hailing market in China, is valued as much as US$26 billion at its latest fundraising round, according to Chinese media reports.
Didi Chuxing is also rumored to consider seeking an initial public offering in the U.S. in 2017, says the reports.