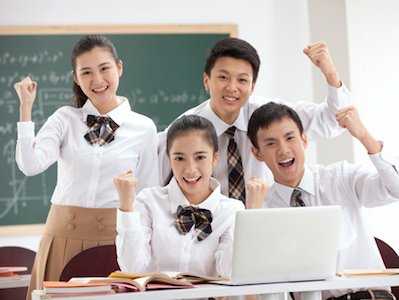 Venture-backed China Online Education Group, the operator of online English language education firm 51Talk, has completed an initial public offering in the U.S. raising an aggregate of approximately US$45.6 million.
The company placed 2.4 million American Depositary Shares (ADS) at US$19 apiece. The above issuing size is assuming no over-allotment options are exercised.
At the completion of this offering, existing venture backers DCM and Sequoia Capital have also agreed to invest US$20 million combined in 51Talk via a private placement deal.
Founded in 2011, 51Talk received angel investment from Chinese angel investor Xu Xiaoping, the founder of angel firm the Zhen Fund. A year later, it received US$2 million series A investment from DCM.
In 2013, 51Talk received US$12 million series B financing led by Shunwei Capital. In October 2014, it completed US$55 million series C financing from Sequoia Capital, Shunwei Capital and DCM.
The IPO of 51Talk is the first IPO exit for Shunwei Capital, a US$1.9 billion-under-management private equity firm co-founded by Xiaomi Inc's CEO Lei Jun.