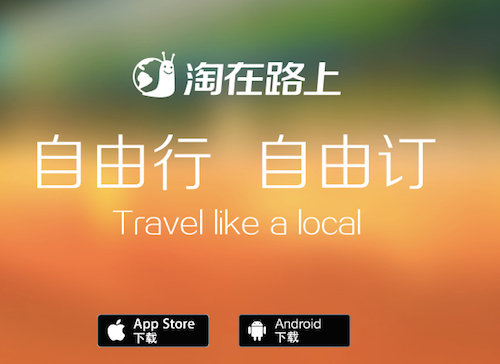 A well-known start-up with venture backing from Alibaba Group Holdings and New Horizon Capital is in the process of liquidation, potentially signaling the beginning of a wave of bankruptcies for venture-backed start-ups in China.
Tao.117go.com, a two-year-old online customized travel package platform with founders from Alibaba and Ctrip, hoped to create a 24-hour online convenience store to Chinese tourists.
The company believed that it could carve out a niche market for itself, differentiated from Ctrip's online travel agency platform and Qunar's search engine business model.
Things went well for the company initially. Tao.117go.com, branded as Taozailushang in Chinese, received several million dollars from Redpoint Ventures in series A round and an A+ round from Alibaba as it launched in 2014.
In April that year, it announced a US$20 million series B round from SoftBank, which did not go through because of strategy disagreements between the two parties.
The company managed to raised US$10 million from New Horizon Capital later that year, as venture capital in China remained optimistic back then.
But its business model backfired eventually, as Ctrip broadened its product portfolio into short-term vacation rental and tourism packages. Qunar also took up market share in the mobile app segment and tour packages, leaving little space for the start-up to obtain new users.
As the venture capital market continued to cool from late-2015, the company found it hard to raise fresh capital to support its growth. There have been multiple reports previously about the hardship it faced trying to raise a series C round.
Now, the company will never see a series C round and joins the league of defunct start-ups that couldn't cross the critical milestone to the next stage of expansion.
Tencent Technology reported today that staff had revealed that the start-up had been unable to pay salaries for up to three months, on top of tens of millions dollars debt it had borrowed.
No doubt, there will be many more bankruptcies like Tao.117go.com this year and next. And for venture capitalists, this will surely be one of the many sobering moments to come.