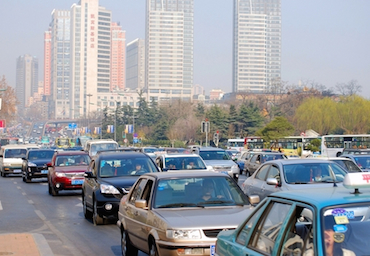 Chinese state-owned real estate conglomerate Poly Group has invested US$400 million in Didi Chuxing as the country's largest ride share company's latest US$7.3 billion financing round announced last week.
Poly, which invested through two vehicles managed by Poly Capital Management, will in turn obtain a 1.45% of Didi Chuxing at a valuation of over US$27.6 billion, says a statement.
Poly Real Estate and Poly Investment Holdings, two Poly affiliates, took part in the investment as well.
Didi Chuxing completed US$4.5 billion equity fundraising from Apple Inc., China Life Insurance Co. Ltd., existing investors Tencent Holdings Ltd., Alibaba Group Holding Ltd., China Merchants Bank, and SoftBank Group Corp.
Bank of Communications Ltd. also invested via its Bank of Communications International unit. China Minsheng Investment Corp Ltd. participated as well.
In addition to the equity fundraising, China Merchants Bank led a syndicated loan of US$2.5 billion and China Life Insurance lent RMB2 billion (US$300 million) in long-term debt to Didi Chuxing.