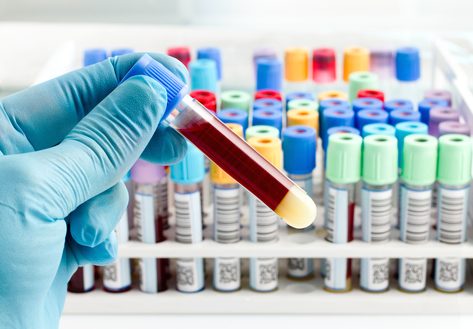 Although precision medicine has attracted great market attention and venture funding during the past two years, there are few Chinese start-ups with truly innovative technologies, warns Sequoia Capital's partner Chen Penghui at the ChinaVenture Annual Conference.
A large number of precision medicine start-ups have emerged in China during the past couple of years, including in the field of gene sequencing, targeted drug therapy and cell therapy.
For instance, a lot of capital and entrepreneurs have flooded into the circulating tumour DNA (ctDNA) industry, an area with great potential for minimally-invasive cancer diagnosis, prognosis and tumour monitoring.
There have been dozens or even hundreds of such start-ups in China, Chen estimated.
But although Sequoia Capital believes that precision medicine is the long-term future for healthcare, it sees that most Chinese start-ups are driven by novel marketing techniques or by chasing new technology concepts.
Without the backing of innovative technology, Chen warns that the current frothy market environment is unlikely to be sustained.
Nevertheless, Chinese venture investors continue pouring money into the broader healthcare sector.
Luo Yitian, Yunfeng Capital's partner in charge of healthcare investments, said that one third of the fund's RMB30 billion under management was invested in the sector, including biomedical, medical devices and in vitro diagnosis (IVD), as well as some in medical services.
Co-founded by Alibaba Group Holding's Jack Ma, Yunfeng Capital favors the mobile healthcare segment because it also has an in-house TMT investment team, he said during the same conference.
Yunfeng Capital is paying a lot of attention to connecting offline healthcare resources with online assets, or the so-called O2O (online-to-offline) sector.
For example, Yunfeng Capital has invested in a Point Of Care Testing (POCT) start-up, taking an 80% stake. It then integrated the technology to its online mobile apps to help users detect pregnancy cycle and provide specific probability data on the chance of getting pregnant.
In addition, Alibaba is in the process of taking over Chinese physical checkup firm iKang. Yufeng Capital, as an affiliate of Alibaba, will have access to 150 million health checkup data annually, based on which it can create valuable O2O solutions.
The overall healthcare market has cooled somewhat during the past two years, with only one or two start-ups surviving in each niche market where the fund is looking to invest, Luo said.
In terms of business mode, Luo believes that it is too early to decide which business mode will survive in the end, as the answer is not yet clear in mature markets including the U.S.