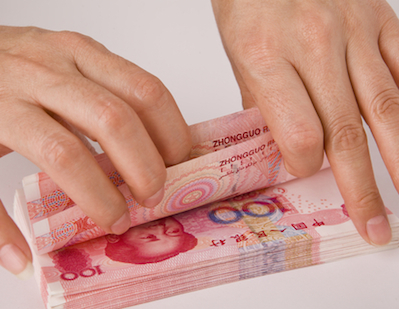 China announced new rules to tighten regulation of the country's P2P (peer-to-peer) lending sector, imposing a strict lending cap to lenders on the country's 2,349 P2P platforms.
As previously reported by China Money Network, individual lenders can lend up to RMB200,000 (US$29.976) on a single P2P platform, while lending no more than RMB1 million (US$150,000) in aggregate across different P2P channels.
For corporations and other non-individual legal entities, the cap is RMB1 million on a single platform and RMB5 million across all P2P channels.
The limits are set in connection to China's relevant laws on illegal fundraising, which have stringent control on taking deposits outside of the banking system. It means P2P lenders will likely avoid facing prosecution if they adhere to the limits.
Even though the news rules are in effect immediately, P2P lenders have up to a year to become compliant.
One challenge facing the implementation of the new rule is a lack of systems to monitor all P2P lenders across platforms. It will be difficult to check and reinforce caps on one person or company's aggregate lending value.
Jointly announced by the China Banking Regulatory Commission, the Ministry of Industry and Information Technology, the Ministry of Public Security, The Cyberspace Administration of China, the objective of the new rules is to prevent concentrated financial risk and to protect small investors.
As of the end of June, there are 2,349 operating P2P lenders with total outstanding loans of RMB621 billion (US$93 billion), up 49% and 499% to the end of 2014, respectively, according to a Q&A released by the regulators.
A total of 1,778 P2P lenders, or 43% of the total, have run into trouble, including illegal lending and "sudden disappearance", where the P2P lending platform run off with the money from borrowers.
As part of the new rules, P2P platforms will not be able to take public deposits, sell wealth management products, or issue asset-backed securities, as Chinese media previously reported.
P2P firms will also have to use third-party banks as custodians for investors' funds, significantly limiting P2P lenders' business scope.
The rules have already sent waves across the P2P industry. New York Stock Exchange-listed Chinese P2P lender Yirendai Ltd. saw its shares drop 11% to US$24.52 on Wednesday.