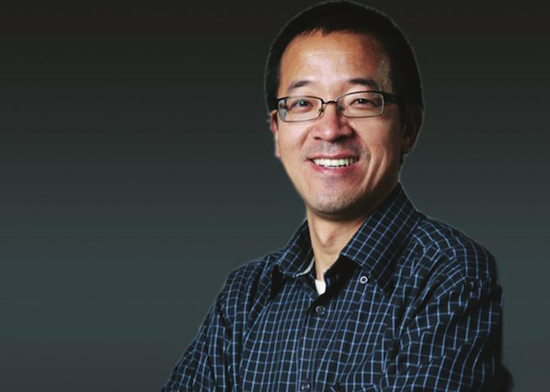 New Oriental Education & Technology Group Inc is planning a separate domestic listing for its online education unit, which was spun off from its parent in 2014, Yu Minhong, New Oriental's co-founder and chairman, said today during a speech in Beijing.
The unit, New Oriental Education Online, has 100% of its business in the online space, including web, mobile Internet, smart TV and virtual reality. The subsidiary provides support, but is not an essential component, of New Oriental's core businesses, Yu explained.
Yu made the above comment while discussing New Oriental's investment strategy to an audience of investors. China's largest private education service provider has invested in 25 companies so far, all of them are online education firms or O2O (online-to-offline) players.
That is not because Yu particularly favors online platforms over traditional classroom education. In his vision, online and offline education will converge eventually, so the distinction is no longer important. Even virtual reality and augmented reality-based educational tools will not be operated purely digitally.
New Oriental's investments, which amount to US$80 million annually, are all strategically placed to enhance student experience and education quality by supplementing its exiting offline platform with robust online channels.
For example, New Oriental decided against developing its own mobile app that allows teachers to provide after-school tutoring services at students' homes, a new concept that became popular last year.
Yu said he made the decision because he couldn't see how it would improve education quality. In addition, students and teachers are likely to transact under the table once trust is established, not to mention extra commute time for teachers and safety concerns.
Ultimately, New Oriental decided to improve teacher compensation and focus on online education channels to give students more flexibility.
During the investment process, one key challenge is to decide when to own a company 100%, and when to own it partially.
The overseas education consulting business is a key part of New Oriental's core competence, Yu said, as it is intimately connected to student experience of passing entrance exams, applying for overseas universities, and eventually attending universities in foreign countries.
That's why Yu declined pleas from the unit's management team to spin it out and seek an exit on their own.
Monetary gains are not an objective of New Oriental's investment operations. Yu said he punished an investment director for proposing to participate in a Hong Kong IPO of an education company to make a quick profit.
The Godfather of education in China appeared satisfied with his company's transition so far. New Oriental's share price has doubled during the past year, driven by healthy top-line and bottom-line growth. Share price has increased ten times to around US$44 apiece from US$15 at the time of its U.S. IPO in 2006.
Aside from aggressive investments in online education, the result was mainly driven by real change in how schools were managed.
In 2015, school leaderships started to be evaluated by education quality and student satisfaction, from a previously method based on revenue and profit. Changes are difficult to make, but can prove to be rewarding, Yu stated.