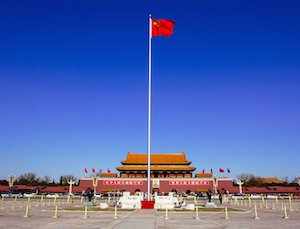 Growth momentum in China picked up strongly following the flood-induced weakness in July. The combination of post-disaster reconstruction and a continuous flow of fiscal stimulus has supported domestic activity, while exports also improved on the back of new tech-product launch.
August activity data improved across the board, as the economy recovered from the temporary dip induced by the flood. Growth in industrial production rebounded strongly to 6.3% year-on-year, consistent with the pickup in the PMI and power production.
The same goes for retail sales, and growth in fixed asset investment held steady. The recovering domestic demand has led to a strong rebound in imports, which posted their first year-on-year growth in almost two years. Exports also contributed to the domestic growth revival.
Overall, the improved macro backdrop, together with stabilizing commodity prices, has helped to further narrow producer price deflation. Should this trend continue, the PPI could be turning positive before year-end, which augurs well for corporate profits.
Ironing out the volatility over the past two months, the macro picture in China remained broadly stable, reducing the urgency for fresh new stimulus, but should encourage the government to continue structural reforms.
Accelerating capacity reduction and the cooling of the housing market will put the pressure on the economy later in the year, however.
Recent comments from the State Council and People's Bank of China suggest that the burden of growth supports, should there be a need, will rest more on fiscal and quasi-fiscal policies, while monetary policy will remain prudent. The latter means the hurdle for further rate cuts is quite high.
Finally, renewed expectations of a September rate hike by the U.S. Federal Reserve will likely keep the RMB under pressure and encourage capital outflows. This is a key near-term risk to watch for the market.
The author is Aidan Yao, senior emerging Asia economist at AXA Investment Managers