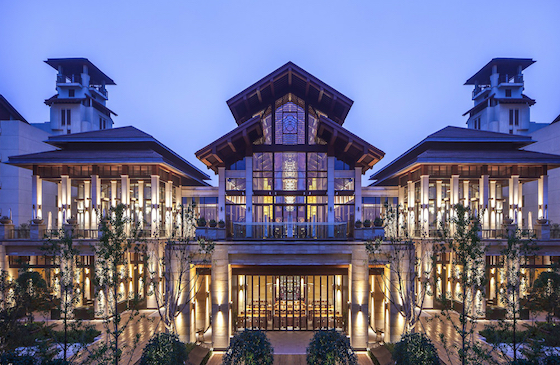 Chinese conglomerate HNA Group has agreed to acquire an approximate 25% stake in Hilton Worldwide Holdings Inc. from the Blackstone Group LP for about US$6.5 billion, after the global private equity giant realized several exits this year by selling assets to Chinese buyers.
In July, Blackstone sold a commercial property portfolio to China Vanke Co. for around RMB12.9 billion (US$1.9 billion). A month earlier, Blackstone agreed to sell its 80% interest in one of Germany's largest offshore windfarms WindMW GmbH to China Three Gorges Corporation.
In March, Blackstone agreed to sell Strategic Hotels & Resorts Inc. to Anbang Insurance Group for US$6.5 billion. Anbang Insurance just agreed to buy a group of Dutch office properties from Blackstone earlier this month.
In the Hilton deal, HNA Group will buy the stake for US$26.25 per share, representing a premium of 14.6% to Hilton's closing price on Friday and valuing the hotel company at about US$26 billion.
"We believe this mutually beneficial relationship will open new opportunities for our brands and guests around the world, particularly in light of HNA's strong position in the fast-growing Chinese travel and tourism market, the largest outbound travel and tourism market in the world," says Christopher J. Nassetta, president and CEO of Hilton.
After the completion of the deal, which is expected in the first quarter next year, Blackstone's interest in Hilton will be reduced to approximately 21%.
Following Hilton's previously announced spin-offs of Park Hotels & Resorts and Hilton Grand Vacations, which are expected to occur at the end of this year, HNA Group will own approximately 25% of all three companies.