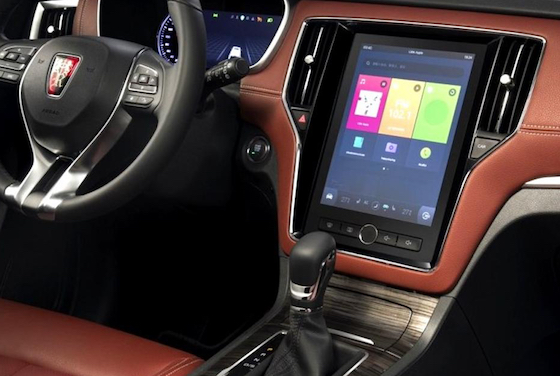 China has a shot at playing a leading role in the worldwide race to build connected cars, because Chinese consumers are young and keen to adopt advanced smart technologies, says a report released by PricewaterhouseCoopers.
Roughly 30% of China's population were born between 1980 and 1990. Almost two-thirds of Chinese customers shop online once a month, compared with just 22% of customers in the U.S. Significantly more Chinese consumers shop on their mobile devices, with 72% of all purchases on Tmall during last year's Singles' Day shopping festival conducted on mobile devices.
Therefore, Chinese customers view a vehicle's in-car technologies as more important than its design or performance. Over 60% of consumers would pay more for vehicle management features that track usage, run diagnostics, and record accident data.
"The Chinese government is very actively supporting R&D in our auto industry," says Keqiang Li, professor at the Research Centre for Intelligent and Connected Vehicles at Tsinghua University. "There are several research institutes supported fully or partially by the government and industry associations. Already we have helped the government implement several big R&D projects for the connected car."
By 2030, Chinese companies are expected to control 80% of the domestic market for vehicle entertainment modules and perhaps 100% of the market for satellite navigation systems. That is partially because foreign competition, such as Google Maps, face high barriers of entry.
China's largest tech companies are pushing hard to develop their own platforms for connected cars as well. Baidu Inc. has secured BMW, Mercedes-Benz, Volkswagen, Ford, General Motors, Audi and Hyundai, as well as China's own BYD, to use its CarLife connectivity platform, competing with Apple's CarPlay or Android Auto.
Despite the advantages enjoyed by Chinese car companies and tech firms, the country has yet to progress very far on the self-driving technology front.
That's in part because China's driving conditions are complex in terms of traffic, road conditions, and driving behavior, compared with countries like Sweden and the U.S. It has forced China to maintain its ban on road tests of self-driving cars until rules can be set by its Ministry of Industry and Information Technology.
The Chinese automobile OEMs themselves, for instance, are still not competitive in markets outside China, and none of them has made much headway in developing technologies and systems for the connected car on their own.
Chinese companies need to become more active in this space, focusing on offering more connected car features to their customers and improving their innovation capabilities internally or through partnerships, says the report.