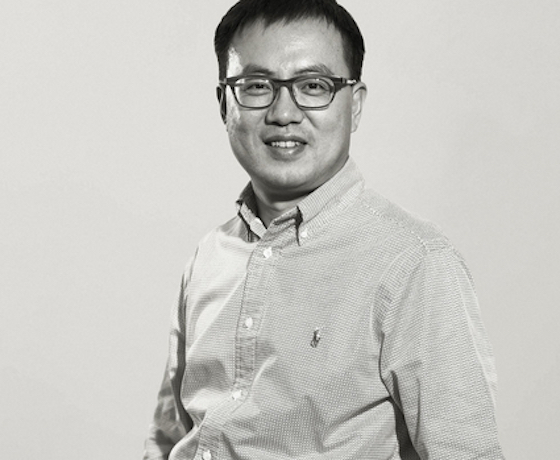 The US$1.4 billion IPO from ZTO Express is the first listing of a Chinese express delivery firm in the U.S. It opens a rare window through which global investors can gain a peek inside China's gigantic and ultra-competitive express delivery industry.
I had the chance to speak with Liu Xing (pictured), a director on the board of ZTO and a partner at Sequoia Capital China, an early investor in the company, for an insider's take on the deal.
Four major competitors of ZTO have or are pursuing an IPO in China's A-share market via reverse mergers, while ZTO has chosen New York Stock Exchange for its offering.
ZTO is the only company among the "Tongda operators," a term referring to ZTO Express, STO Express, YTO Express and Yunda Express, with backing from U.S. dollar investors. These investors, including Sequoia, Warburg Pincus, Hillhouse Capital and Standard Chartered Private Equity, want speedy exits, according to one theory.
Liu reasoned ZTO's decision from the company's strategic objectives. "The company's vision is to become a world-class integrated logistic services provider globally. Listing in the U.S. opens doors to our global partners and enhances our brand," he said over the phone.
"So it's not because the investors need to exit?" I asked. No, Liu pointed out that Sequoia did not sell any shares in the IPO, and neither did other investors. He believes the company still has a lot of potential for growth.
But how will the company grow? Or more bluntly, how will it kill its competitors and consolidate market share? China's top five players take up only 60% of the country's delivery market share, while the two biggest companies in the U.S. occupy 80% of the market. Some Chinese players must go.
"The way we see the industry going forward is further consolidation; market share will be concentrated in leading players. But I don't think this type of consolidation will be through M&A. Instead, it will be played out by leading players gaining more market share," Liu responded.
How can a company gain market share, as ZTO and its rivals all offer similar services and have weak brand connections with users? I suggested that the biggest battleground seems to be price cuts.
Liu disagreed and thinks the next phase of competition will be on services, brand and customer satisfaction. "There are differences in services," Liu repudiated my argument that express services in China lack differentiation. "Some companies are improving faster than others."
He also pointed to ZTO's international strategy as an important part of its future. The company is seeking to develop cross-border delivery services with a focus on China inbound and outbound parcels. ZTO has already established a partnership with the U.S. Postal Service and the French post office. And more service partnerships will launch soon, Liu said.
The Chinese express delivery market is highly fragmented and complicated. After decades of wild growth and cut-throat competition, all the major players are racing to secure capital to stay ahead.
ZTO, STO, YTO and Yunda each took a 14.3%, 12.4%, 14.7% and 10.5% market share, respectively, in 2015 in terms of parcel volume. ZTO and YTO are the first two to complete an IPO. But STO and Yunda are likely to list very soon.
There is also S.F. Express, whose IPO proposal was just approved by regulators and a deal is imminent. Alibaba-backed Best Logistics is also in the process to list. In addition, Alibaba's own Cainiao Network is aiming to consolidate major Chinese delivery firms via its integrated information infrastructure.
The express delivery market, however, is entering an era of slower growth. In 2015, total parcel volume grew 48% following four years of over 50% annual growth. Growth is expected to slow further to 34% this year.
Liu explained that a merger deal doesn't make sense, as the express delivery business is a network business. The Tongda operators all have nationwide networks, often with their collection and delivery stations located near each other.
But, I asked, suppose market share becomes more concentrated in a couple of years. Will a bigger player buy a smaller one?
"I've been in the business long enough to know never say never," Liu said.
At least for now, ZTO has moved a step ahead of its rivals. But speed is everything in the delivery business, and the next big surprise might be right around the corner.