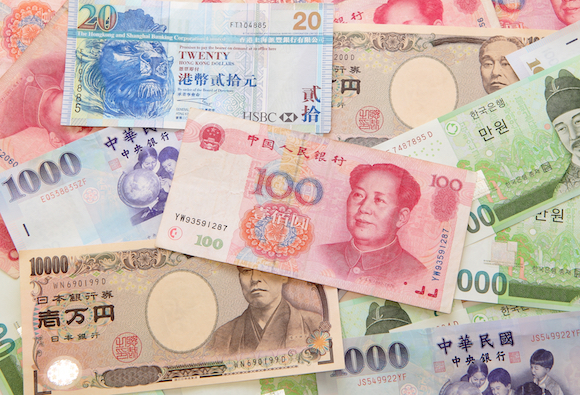 China is struggling to contain capital outflow and depreciation pressure on its currency by tightening its capital accounts and adjusting RMB fixing strategy, says a research report from UBS AG.
China's headline foreign exchange reserves fell by US$69 billion in November, around US$50 billion of which were due to exchange rate and bond market valuation effects.
After adjustments, there were probably over US$40 billion of capital outflows last month, UBS estimates, though it cautious that the actual underlying leaks may have been larger.
The country has further tightened capital controls, including putting in more restrictions on domestic Chinese companies' outbound investment and offshore lending.
Domestic companies' RMB lending to offshore entities will be limited to 30% of their equity, down from 50% previously, with some reported restrictions on the use of such loan proceeds.
All foreign exchange purchase or overseas transfer exceeding US$5 million will need to submit proper documentation to the State Administration of Foreign Exchange for examination.
The State Council will reportedly impose strict control on any overseas investment deal worth over US$10 billion each, or any deal unrelated to a company's onshore core business that exceed US$1 billion.
State owned companies have also reportedly been banned from investing in overseas property projects exceeding US$1 billion. The Chinese government will reportedly also verify project authenticity and compliance for any overseas investment with over US$50 million foreign exchange purchase still remaining.
In addition, China has reportedly tightened gold import quotas, according to domestic media reports.
Beijing is likely to initiate more policies to fight against outflows, including posing higher reserve requirement on forward transactions and stricter document verification of foreign exchange transactions.
The annual US$50,000 personal foreign exchange conversion quota, however, is expected to remain for now, UBS forecasts.
The People's Bank of China has started to lean slightly more against depreciation by fixing stronger than the China Foreign Exchange Trade Syste (CFETS) implied, in order to increase unpredictability of the RMB's exchange rate.
After maintaining a stable or weakening bias since the summer, the Chinese central bank may employ a strategy that includes additional RMB appreciation against the CFETS at times, says the report.