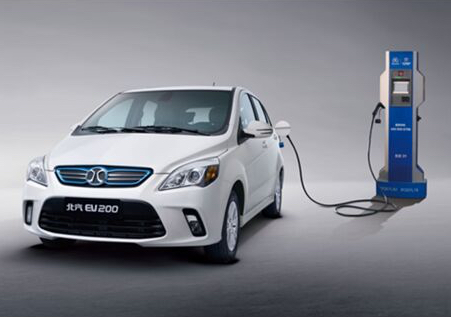 Asian institutional investors should lower their oil and other fossil fuel-related assets in their investment portfolios, as electric vehicles will become a cost-competitive alternative to internal combustion engine-powered vehicles by the mid-2020s, says a report released by the World Wide Fund for Nature Hong Kong.
Because of continued improvements in battery technology, the cost of electric vehicle batteries will drop and their performance will increase significantly in the years ahead.
As a result, electric vehicles are expected to become cheaper to own and operate than internal combustion engine-powered vehicles vehicles by the mid-2020s, the report estimates.
Currently, there are 1.3 million electric vehicles in use around the world. One-fourth of these can be found in China.
With electric vehicles sales in China expected to double in 2016 to 700,000 units, the report forecasts that it will take between 10 and 20 years for electric vehicles to reach 100% penetration in China.
The report also estimates that by the late 2020s, the decline in the use of fossil fuels will lead to one million barrels of crude oil being displaced per day.
"One to four million barrels may appear to be a small figure when compared with the daily global demand for oil which currently stands at 95 million barrels. But when we consider the marginal changes in supply and demand and the speed of change, this one million drop is highly significant," says Jean-Marc Champagne, WWF-Hong Kong's Climate Finance Advisor.
This figure will further decline to between two and four million barrels per day by 2035 on the back of electric vehicle growth.
This can directly affect the valuation of oil companies, who currently have oil assets listed on their balance sheets that may never be realized and therefore will need to be written down.
There are 64 carbon-intensive companies in Asia that are currently tying up approximately US$1 trillion in capital. These companies and their investors are believed at greater risk from policy and technology evolution, which are part of the global response to climate change.
According to the International Energy Agency's forecast, if global carbon reductions are to be kept in check and the global temperature rise capped at 2 degree Celcius, by 2030 the global electric vehicle stock will need to be around 140 million vehicles.
WWF estimates that by then, China will account for between 56% and 87% of the global electric vehicle stock, creating a strong likelihood that global tailpipe emissions will be brought down to the target figure.