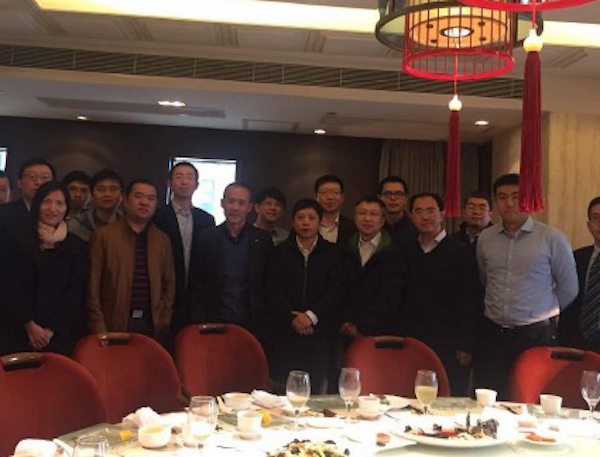 With the state-arranged sale of China Resources Holdings' interest in China Vanke Co. to a Shenzhen-based subway operator, the saga over control of China's largest home builder is drawing to a close.
The outcome shows again that the state's visible hand still trumps market dynamics in China, a phenomenon unchanged for thousands of years. It's unlikely to change any time soon.
The State-owned Assets Supervision and Administration Commission of the State Council (SASAC), which overseas China Resources and engineered the deal, reasoned "central government-owned enterprises should not gain at the compromise of local interests," according to Chinese media reports.
The transaction, brokered by SASAC and the Shenzhen municipal government after rounds of negotiations, will see China Resources sell its entire 15.31% Vanke stake to Shenzhen Metro Group for RMB37.2 billion (US$5.4 billion), at a slight premium to its last closing price on the Shenzhen stock exchange.
China Evergrande Group, with 14.07% stake in Vanke, has submitted a written statement to the Shenzhen government that it is willing to sell its interests to Shenzhen Metro, according to Chinese media reports citing insiders.
If these transactions take place as planned – Evergrande's shares are locked up until May and it has other bargaining initiatives with the Shenzhen government – Shenzhen Metro will emerge as the largest shareholder. As a close ally with Vanke's management team, Shenzhen Metro will finally become the "white knight" Vanke founder Wang Shi initially hoped for.
The outcome was unexpected, yet also bound to happen. In the months following the summer of 2015, when Baoneng Group became Vanke's largest shareholder, Vanke's legendary chairman Wang Shi flew around the country trying to rally support from shareholders big and small. In one picture circulated widely on the web, Wang dined with a group of fund managers to obtain their vote of confidence.
At one point, the debate was centered on moral grounds. Wang called Baoneng Group, an insurance conglomerate controlled by entrepreneur Yao Zhenhua, a bunch of barbarians. The China Securities Regulatory Commission's chairman Liu Shiyu last month denounced companies that use unauthorised funds to finance speculative trades as "robbers".
The high profile corporate drama also prompted a wide discussion on how Chinese companies should manage their investment activities, leading regulators to suspend sales of certain insurance products.
But in the end, the deciding factor is not about a shareholder vote or morality. The Chinese government asserted itself as the most important stakeholder and the ultimate picker of winners and losers.
Wang Shi, a former government officer, knew this from running Vanke for over thirty years. Every critical step of Vanke's development, from its separation from an earlier state shareholder to thorny transactions, were all settled in government offices.
As one of the most introspective entrepreneurs in China, Wang Shi has called for Chinese entrepreneurs to seek identity and spiritual independence for years. But for now, the path to achieving that objective remains long and uncertain.