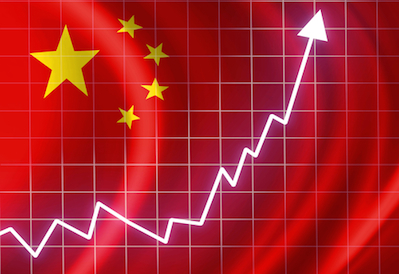 China surpassed the U.K. to become the second largest outbound investor behind the U.S. in 2016, cementing its positing as a leading player in the global M&A market. The nation also saw its outbound investment surpass that of inbound deals for the first time ever, according to a report by law firm White & Case LLP and Rhodium Group.
China spent a total of US$140 billion on global mergers and acquisitions last year, accounting for 19% of global cross-border M&A value and up 120% from the US$60 billion recorded in 2015.
China's role as a leading player in the global M&A market is here to stay, with the nation expected to ink annual outbound deal values of between US$140 billion to US$275 billion over the next decade, according to the report.
When looking at announced deals that have yet to be completed, data firm Dealogic found that China's outbound M&A deal value reached an all-time high of US$225.4 billion in 2016, more than double the previous record of US$102 billion announced in 2015.
"China's M&A outbound deals have reached historic highs, and last year, for the first time, outward investment surpassed inward investment," said Alex Zhang, head of White & Case's China corporate and M&A practice. "The changing geography of China's outbound M&A and the broadening of the industries and assets targeted highlight to host nations that there is enormous economic potential from Chinese globalization."
The report shows that technology, financial institutions and industrials are the three main focuses of Chinese investors, taking 24%, 13% and 12% respectively of the total value of completed M&A deals.
A loosening of administrative control over outbound investment is a major drivers of the rapid growth. Since the latest round of reforms in 2014, most overseas investments only require registration with local authorities, with formal approvals limited to large-scale transactions and investments in politically sensitive countries and industries.
However, Chinese authorities have recently begun to tighten administrative controls in order to stem capital outflows, as the Chinese currency RMB is expected to depreciated over the near and medium term.
At the end of last year, Beijing issued informal guidance to regulators and local banks to scrutinize certain types of outbound investments, reportedly requiring approval for any deals over US$1 billion that involves buying real estate assets overseas or assets that do not directly relate to the buyers' businesses.
Other short-term risks that may increase the volatility of Chinese outbound M&A include rising corporate debt levels, which has reached more than US$24 trillion in 2016. Concerns and regulatory oversight regarding security risk related to Chinese investment might also damper deals.
"Given its extraordinary size and the pace with which it has expanded into global markets over the last few years, China's global M&A footprint will not just be important, but essential for global markets," said John Reiss, the global head of White & Case's Mergers & Acquisitions practice. "Risks, including national security concerns and protectionism could increase volatility in the short term, but the long-term outlook for China outbound M&A remains very strong."
The report predicts that Chinese outbound investment still has tremendous growth potential in the long-term if the country can implement necessary structural reforms to reduce the short-term risks.
"While the market is currently focused on assessing the short-term risks related to Chinese outbound M&A, it is important to keep in mind that China's global investment catch-up is only at the beginning and that China will likely remain a key driver of global M&A activity in the coming decade," said Francis Zou, a White & Case partner.