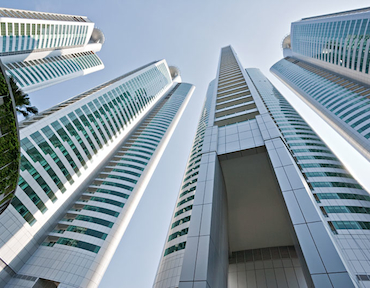 China remains the global hot spot for shopping mall construction, as eight Chinese cities were listed among the top ten markets for shopping centers either planned or under construction, with Shenzhen and Shanghai occupying the top two spots.
China has a whopping 19.7 million square meters of retail space under construction, taking up 60% of the global total, according to a new report issued by property consultancy CBRE.
China's dominance in the new shopping mall construction market comes as construction activity globally has slowed amidst a more cautious approach by investors and retail tenants. The global pipeline of retail centers under construction declined by 22% year-on-year to 33.5 million square meters.
In terms of completed shopping malls, China also dominates as it registered the world's highest total annual completions of 5.75 million square meters. Seven Chinese cities, including Shanghai, Beijing, Chongqing, Chengdu, Nanjing, Shenzhen and Tianjin made it onto the top 10 most active global markets list.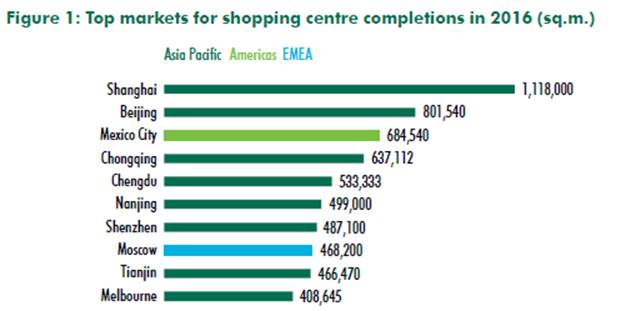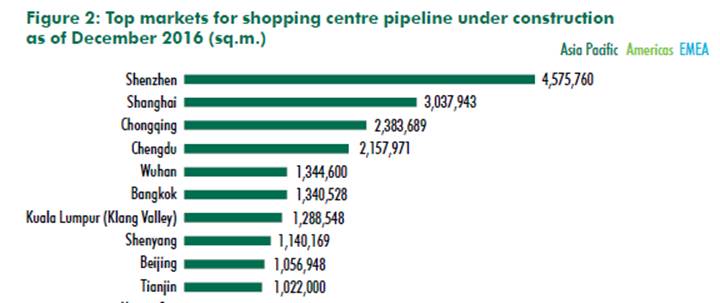 Globally, builders completed 12.5 million square meters of new shopping centers last year, up 11.4% from 2015.
"Riding on the strong consumer demand for experience retail, shopping centers are placing increased focus on overall shopping experience to stand out from the intensified competition," said Rebecca Tibbott of CBRE China. "More shopping centers are looking to diversify their tenant mix through incorporating experiencing-enhancing brands encompassing cooking, sports, rooftop space, co-working space, health care etc., generating new demand and creating new growth drivers for future growth."