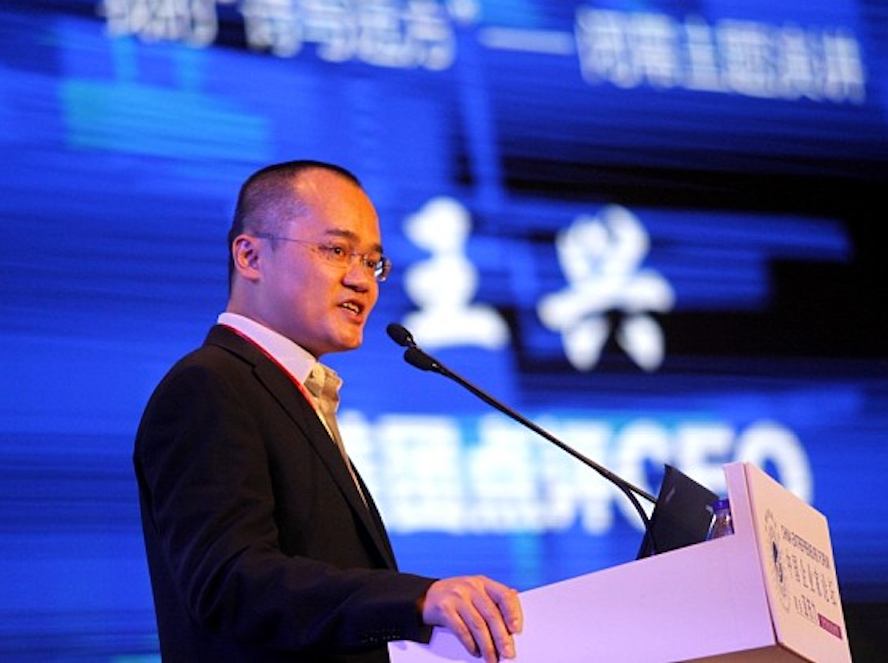 Chinese technology companies must innovate on frontier technologies and pursue a globalization strategy in order to compete successfully with U.S. rivals, says Wang Xing, head of Chinese group-buying and peer-review leader Meituan-Dianping.
During the second half of the Internet age, Chinese companies must "go upward to the sky, burrow under the earth, and globalize", said Wang, with a net worth of US$3.4 billion according to Forbes estimate, during a conference in Beijing.
From now on, the rivalry between Chinese and American tech companies on the global stage will be the overriding theme in the tech world. As U.S. giants such as Facebook and Google are fully globalized enterprises with leading market position in countries around the world, Chinese companies will lag behind if they do not expand outside of their boarders, stated Wang, a Tsinghua University graduate and a University of Delaware drop-out.
Emerging markets offer better opportunities for Chinese tech firms, compared to developed economies such as the U.S. and Europe, because Chinese companies will enjoy advantages in costs and efficiency. In order to better expand globally, companies must innovate in terms of technology and business models, the serial entrepreneur commented, saying that Chinese companies are already neck and neck in technology sophistication with U.S. peers.
Wang heads Meituan-Dianping, a mobile app allowing consumers to search and purchase local services, and has made a number of strategic moves to re-energize a business that lacks a clear path to profitability. Meituan-Dianping last raised US$3 billion in January 2016 at a US$18 billion valuation, but has suffered rumors since then that some of investors were seeking to sell their shares at a discount.
Last July, Meituan-Dianping established a food and beverage platform to expand its consumer-focused services to include business-facing solutions. This embodies Wang's idea that tech firms must "burrow under the earth" to truly help industries improve efficiency by utilizing technology. As part of this initiative, Meituan-Dianping launched ERP (Enterprise Resource Planning) systems, cashier systems and PMS (Property Management Systems) to restaurants and hotels to help them better manage their back-end operations.
In February, Meituan-Dianping launched a ride-hauling service to compete directly with Didi. It also entered the home-sharing business by launching an AirBnb-type bed & breakfast (B&B) app called Hazelnut B&B in April. At the same time, Meituan-Dianping established a RMB3 billion (US$434 billion) investment fund to back early-stage consumer sector start-ups that could create synergy with its own platform.
The Beijing-based company is also utilizing artificial intelligence to better sort and arrange deliveries via its platform, which reached 10 million per day in April, according to the company. Delivery robots will also soon enter the market, Wang said without specifying if this is something Meituan-Dianping is pursuing.
So far, Meituan-Dianping has not announced any major moves to expand internationally, but as its entrepreneurial leader suggests, it may soon be in the works.