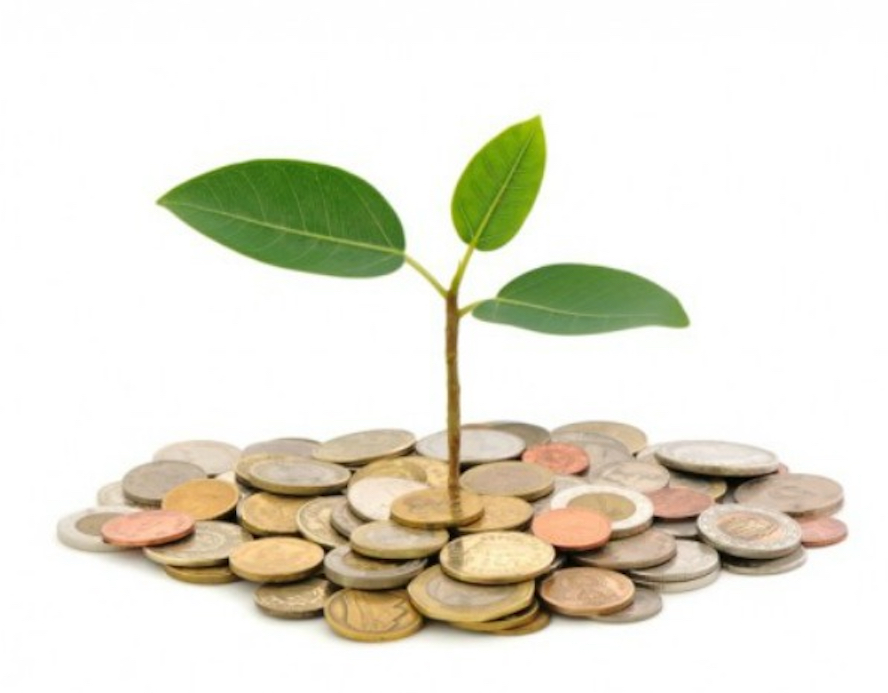 Deal activity in China was strong in 2016. AI and sharing economy were the top two buzzwords in capital markets. How has the situation changed in 2017? The tech channel at Tencent News and startup database IT Juzi jointly released a report on the venture capital trend in the first half of 2017. China Tech Insights is authorized exclusively to release the English version of the report, and China Money Network is republishing the report via a partnership with China Tech Insights.
And here are some quick takeaways:
1. The AI and sharing economy sectors are still quite hot; however, the overall market has settled into a lower range in recent years with the number of new startups dwindling over time, reaching its new lowest point in 2017 H1. There were only 230 newly founded startups in 2017 H1, a decrease of 74% compared with the same period last year;
2. Entrepreneurs in China may have been not as passionate as before, and VCs have remained active and more concentrated on certain sectors. The rate of new startups backed by VCs rose slightly. The majority of money was poured into the automobile & transportation sector, which saw RMB90.5 billion funding, taking up 37% of the total number in 2017 H1.
3. Also in this report, you may find:
Has the capital market in China been heating up in 2017?
How much have China's VC-backed companies seen in total financing in2017 H1?
Which sectors are the most sought-after?
How many companies have gone out of business?
Which VC investors are the most active?
Which sectors have Chinese internet giants invested intensively in?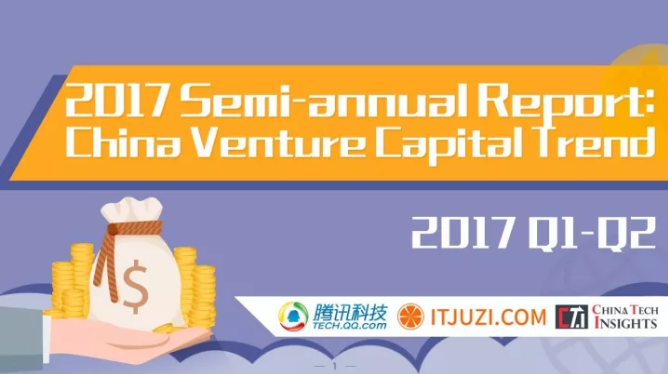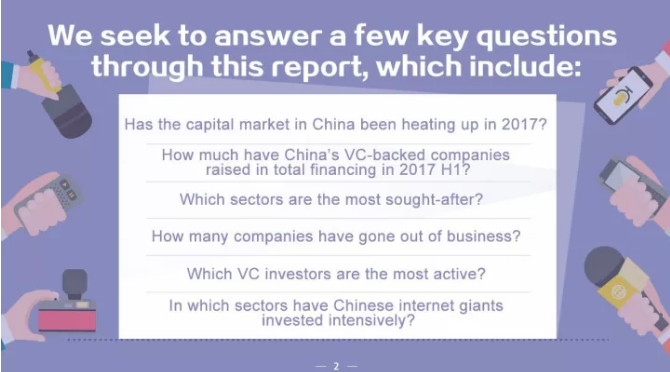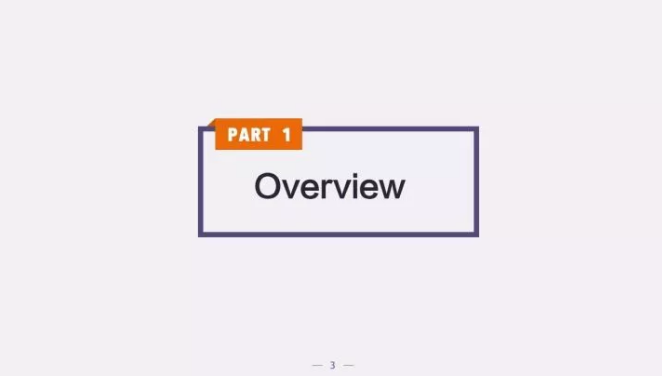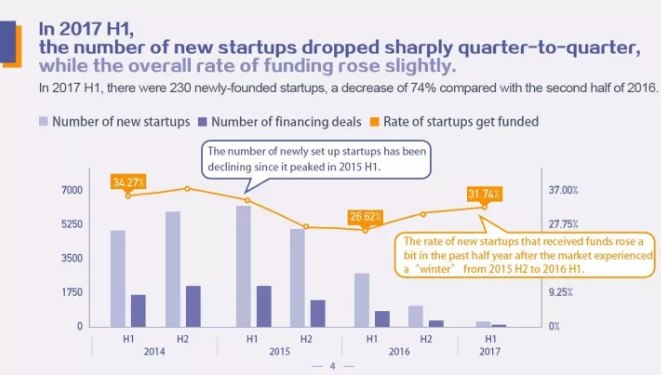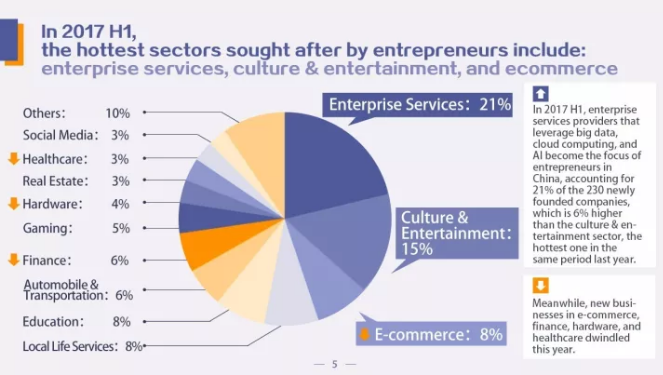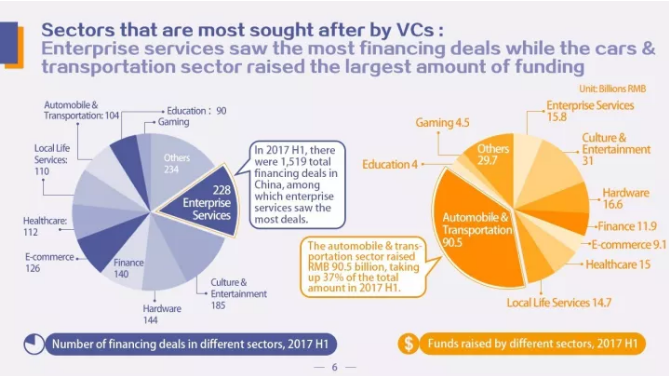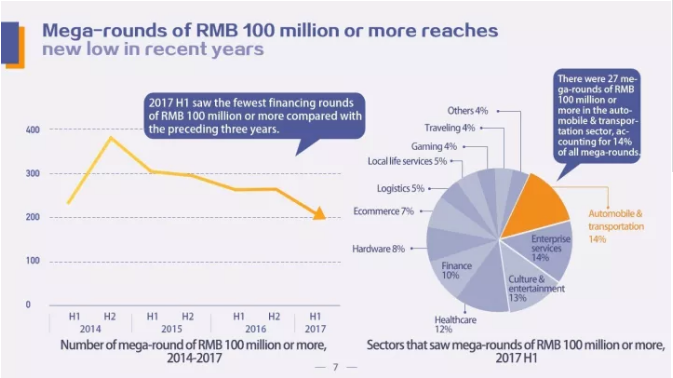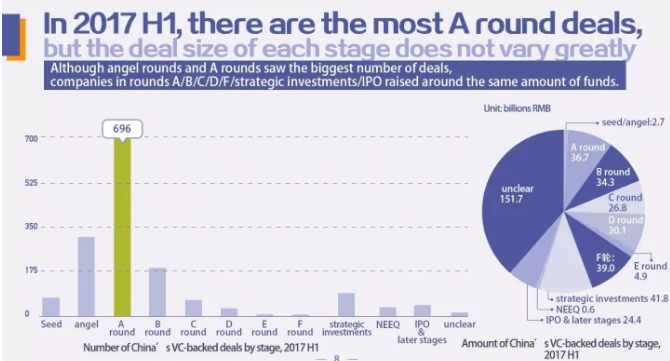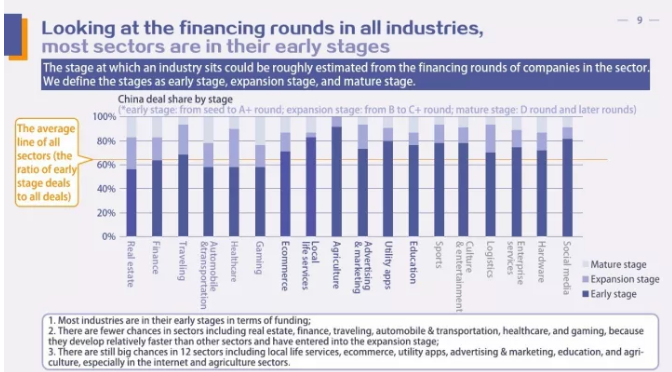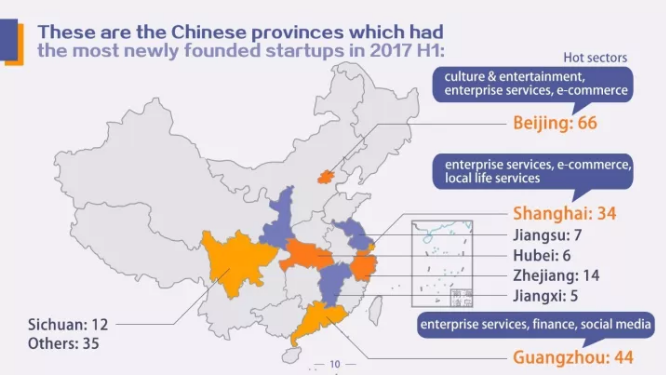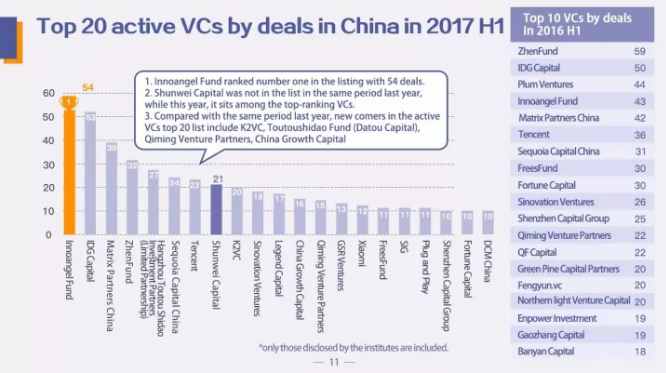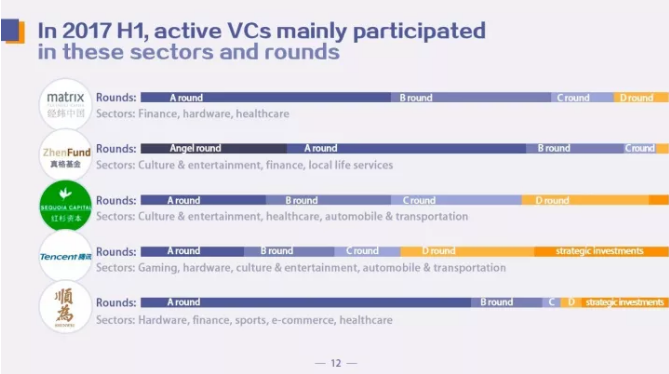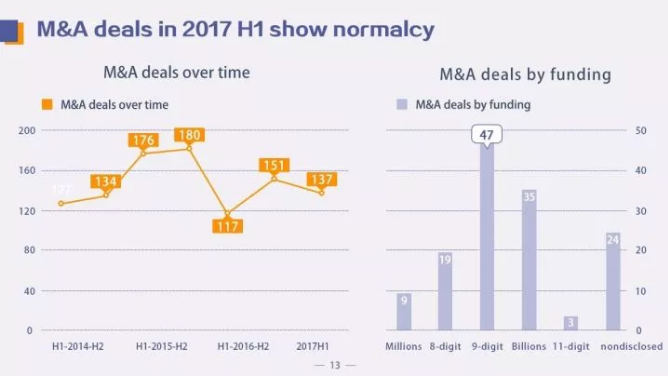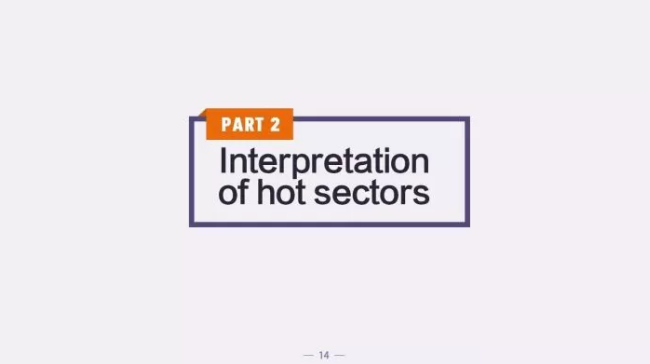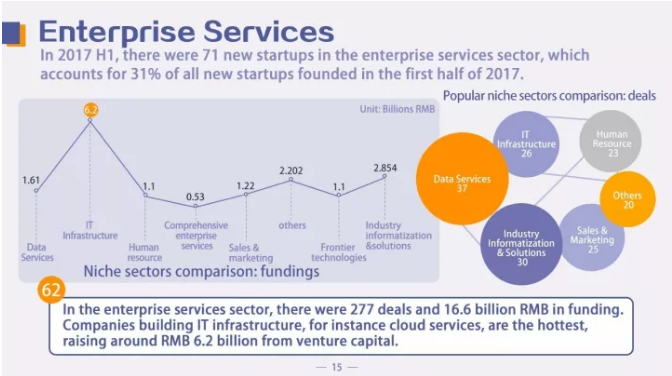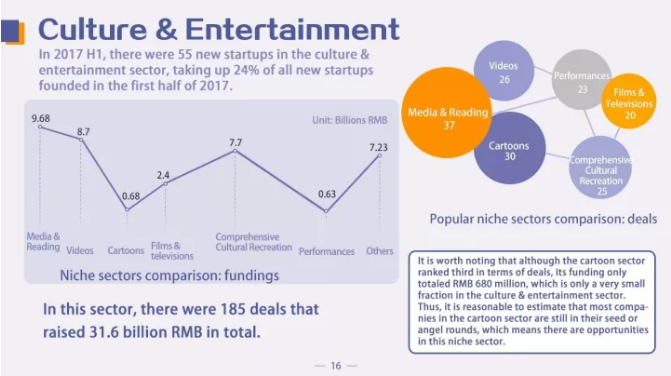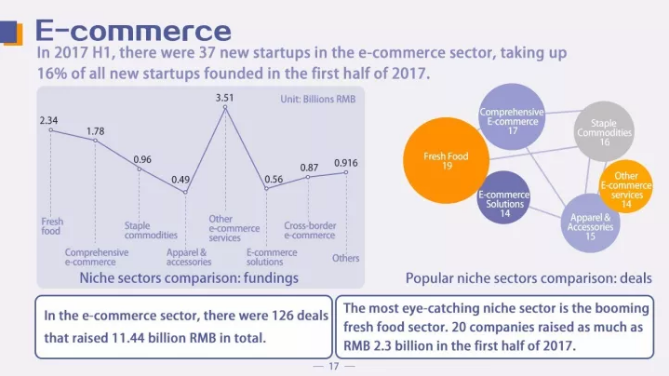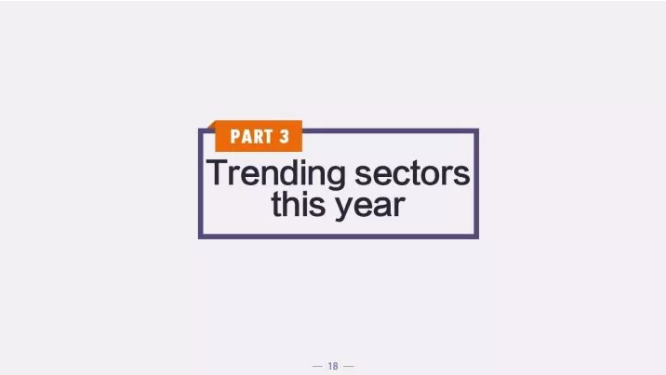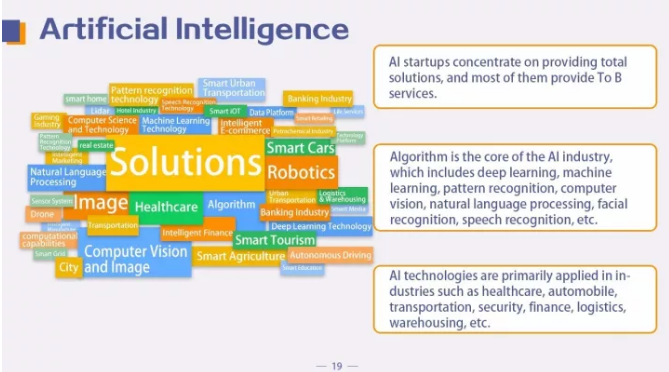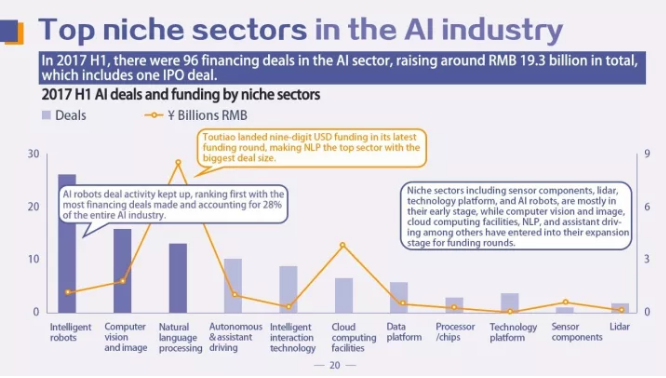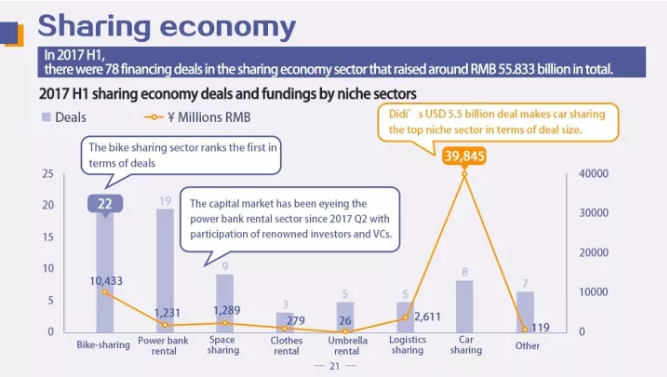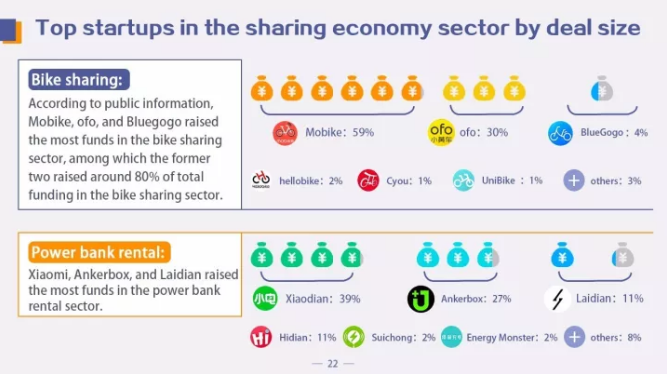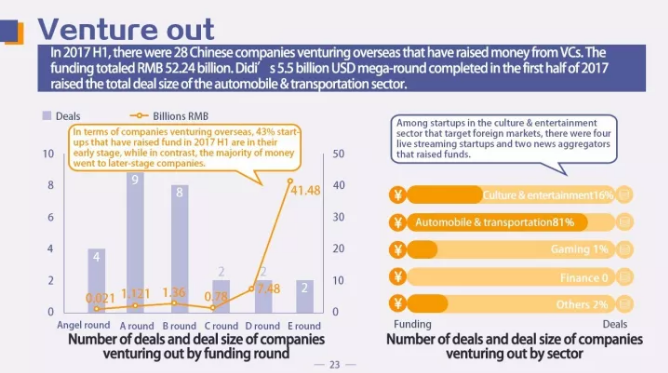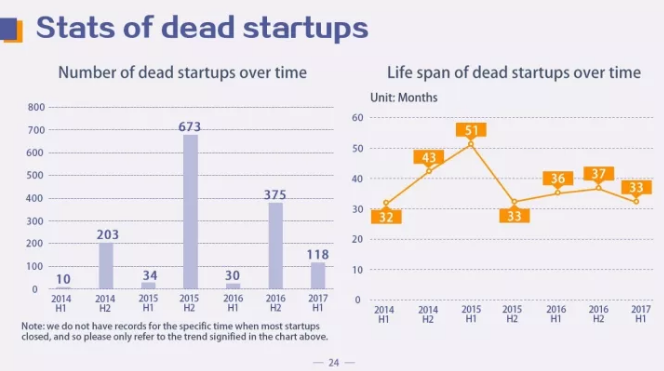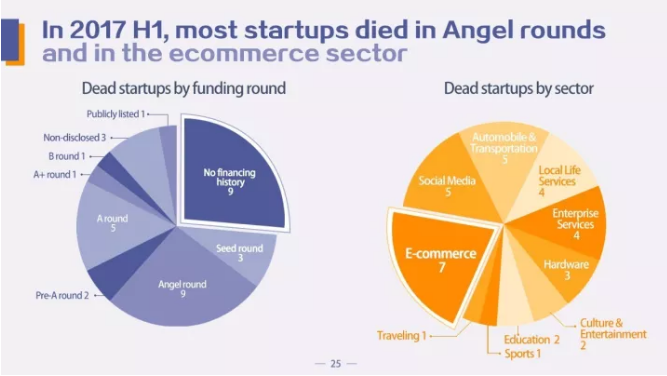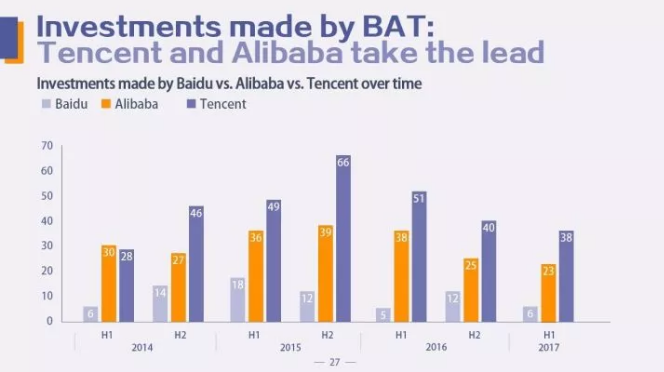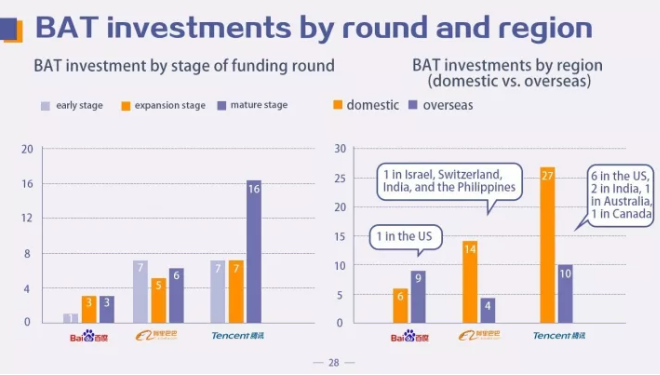 (This article is originally published at China Tech Insights. Follow China Tech Insights on Twitter @CNTechInsights.)