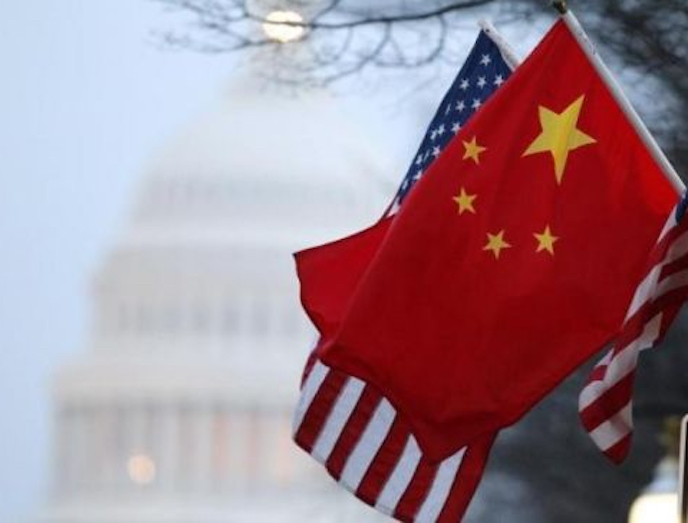 The U.S.-China Economic and Security Review Commission has issued its annual report with some recommendations that may influence the debate as Congress moves forward with legislation aimed at broadening CFIUS reviews of foreign investment in the US. The legislation under consideration is squarely aimed at China without explicitly stating that fact.
Washington is currently spinning in circles over this issue. Even those who are very concerned about the China Inc. style investments coming into the U.S. as a result of Made in China 2025 and other aggressive industrial policies are reluctant for the U.S. to abandon its traditional openness to foreign investment. And most business people in the U.S. welcome foreign investment from China. But it is now widely understood that the U.S. has never faced anything like the current Chinese authoritarian capitalism system before, so some thoughtful actions need to be taken to sort this out.
Here is a list of the Commission's recommendations regarding investments from China.
1. Congress consider legislation updating the Committee on Foreign Investment in the United States (CFIUS) statute to address current and evolving security risks. Among the issues Congress should consider are:
• Prohibiting the acquisition of U.S. assets by Chinese state-owned or state-controlled entities, including sovereign wealth funds.
• Requiring a mandatory review of any transaction involving the acquisition of a controlling interest in U.S. assets by Chinese entities not falling under the above class of acquiring entities.
• Requiring reviews of investments in U.S.-based greenfield assets by Chinese-controlled entities to assess any potential harm to U.S. national and economic security.
• Expanding the definition of "control" to include joint ventures, venture capital funds, licensing agreements, and other arrangements or agreements that enable Chinese entities to access and/or determine the disposition of any asset.
• Prohibiting any acquisition or investment that would confer "control" with regard to critical technologies or infrastructure. The U.S. Departments of Homeland Security, Commerce, and Defense shall prepare and regularly update a list of critical technologies or infrastructure that would not be eligible for acquisition or investment by any Chinese entities to ensure U.S. economic and national security interests are protected.
• Including a net economic benefit test to assess the impact of acquisitions by Chinese entities in the United States to ensure they advance U.S. national economic interests.
• Requiring that any proposed acquisition of a media property by a Chinese entity be assessed in terms of the acquiring entity's history of adhering to Chinese Communist Party propaganda objectives and its potential to influence public opinion in the United States.
• Authorizing an independent review panel, appointed by Congress, to review the actions and activities of CFIUS on a continuing basis.
• Allowing any CFIUS member agency to bring a transaction up for review and investigation.
2. Congress consider legislation conditioning the provision of market access to Chinese investors in the United States on a reciprocal, sector-by-sector basis to provide a level playing field for U.S. investors in China.
3. Congress amend the Foreign Sovereign Immunities Act (FSIA) of 1976 to:
• Allow U.S. courts to hear cases against a foreign state's corporate affiliates under the commercial activity exception.
• Require Chinese rms to waive any potential claim of sovereign immunity if they do business in the United States.
4. Congress consider legislation to ban and delist companies seeking to list on U.S. stock exchanges that are based in countries that have not signed a reciprocity agreement with the Public Company Accounting Oversight Board (PCAOB).

The Author is James McGregor, an American author, journalist and businessman who has lived in China for more than 25 years. McGregor is currently Chairman Greater China of APCO Worldwide.