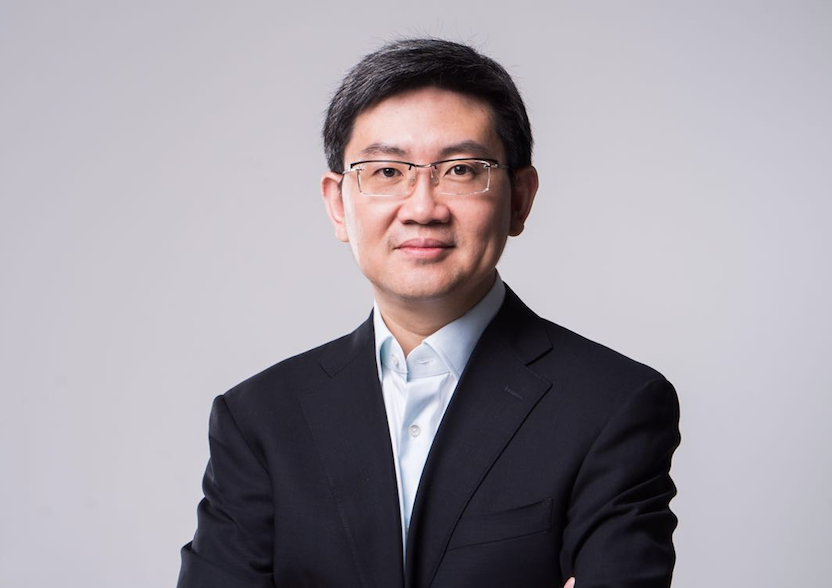 To tackle China's structural shortage of quality healthcare services, technology and innovation can play an important role beside regulatory reform, Jiang Xiaodong, managing partner of Chinese venture firm Long Hill Capital, told China Money Network.
A recent movie about the dare conditions faced by patients who are terminally ill in China and its viral spread all over social media reflects the pervasive anxiety across Chinese society. Based on a real-life story, the movie featured a Chinese vendor who smuggled cheap and unproven leukemia medicine from India to Chinese patients as their last hope for a cure. By the end of its opening weekend, the film had grossed US$199.58 million, becoming the fourth biggest opening weekend ever in China.
"Everybody in China knows someone who is a cancer patient. It is in everybody's lives," Jiang told China Money Network during an interview in the firm's Beijing office last week. "The silver lining is that people are hungry for change and to get there, you need a combination of regulatory reforms and new infrastructure and new tools."
He gives the example of Linkdoc, a Beijing-based oncology big data firm. Jiang said through millions of cancer patients and their treatment history, Linkdoc is able to mine clinical data to find which drugs are effective against a specific type of diseases. It can help government accelerate the approval of drugs that have been proved to be more effective, in addition to reducing over-treatment.
Long Hill Capital is a venture capital firm launched by the team that managed American venture firm NEA's China investments since 2005. Long Hill Capital focuses on healthcare and consumer sectors in China. Last month, it closed its second fund with US$265 million to continue investing in China's healthcare and consumer sectors.
Jiang sat down with China Money Network to share his insights and trends he sees in healthcare investments in China. Below is an edited Q&A.
Q: Why does Long Hill Capital focus on healthcare and consumer sectors?
A: We have been investing in healthcare and consumer start-ups for a long time. Also, there is a clear trend in the market that innovation and business model transformation in those sectors are accelerating. And we are seeing more opportunities being pursued by many more entrepreneurs in the past five years, compared to the last 10 years. We are very sector-focused and thesis-driven.
Q: Can you give us some examples of the thesis you are focusing on right now?
A: Our mandate is about backing those start-ups using technology to transform traditional businesses. We consider healthcare to be one such traditional businesses. The key problem in China's healthcare sector is the significant imbalance of demand and supply. Our thesis is about how do you leverage technology and business model innovation to scale high-quality supply in order to meet those demands.
China is a rapidly ageing society, adding a million people who are aged 60 or more every month. It also happens to be a society with major chronic diseases. On the supply side, among 2.8 million doctors in China, only a third of them have received adequate training, including formal residency. Residency in a way qualifies them sort of like Western style MDs. If you look at MD per one thousand population, China's ratio is about 20% of the US.
Q: What are some of the new trends you see in healthcare currently?
A: When I first started investing ten years ago, most of the entrepreneurs were born in the 1960s or earlier. Today if you look at our portfolio, we still have founders in that generation, but the youngest entrepreneur was born in 1989.
I think it is because there are more innovations happening and different types of businesses opportunities are pursued by people with diverse backgrounds. Age is just one way to look at it. Some of our founders have medical backgrounds and some came from tech companies.
Q: You have invested in Gushengtang, which is an online platform connecting patients and traditional Chinese medicine doctors. What made you invest in such a company when many similar models have been around for much longer time
A: Hundreds of millions of people are seeing traditional Chinese medicine doctors every year. They are not going there because of some religion believes, but because it is effective. Traditional Chinese medicine is actually as close to primary care as you get. One of the biggest problems in China is the absence of a strong primary care system.
From a business standpoint, traditional Chinese medicine faces some issues. One is that the best doctors are all in public hospitals. But up till recently, traditional Chinese medicine was never practiced as part of large in-patient hospitals. It was always out-patient clinics. There is actually not much upside to force traditional Chinese medicine doctors to work in the same building of a big public hospital. So private traditional Chinese medicine clinics were very small in scale.
By working with the best doctors who today work in public hospitals and more of their practice to be done in community-orientated outpatient clinics, that will help doctors to be more efficient and more accessible for patients.
Q: These doctors are hired by public hospitals. How can they work in private clinics as well?
A: That's what happened in the last five years as part of China's regulatory reforms. Today public hospital doctors are not only permitted but also encouraged by the government to practice at other providers, in most cases, private hospitals and clinics. Gushengtang is able to take advantage of this regulatory change.
Q: There are already many big online healthcare platforms in China, such as Ping An Good Doctor and We Doctor. Are there still space to accommodate new comers?
A: Yes. Healthcare is a very broad sector, and you can build a broad online platform like We Doctor or Ping An Good Doctor, but there are also many vertical opportunities where you can go very deep.
For example, More Health (one of Long Hill Capital's portfolio companies) works with U.S. doctors who serve critically ill Chinese patients online, providing second opinions. They collaborate with these patients' Chinese physicians to reach co-diagnosis. More Health doesn't compete with We Doctor or Ping An Good Doctor, but work with them.
Q: Another company you invested is Orient Speech Therapy. Can you explain your thesis on this company?
A: This company provides speech therapy for children with autism and other symptoms. Autism a significantly under-served space in China. One out of 88 children in China are diagnosed as autism. The best therapy or rehab should take place between the age of three to six. But in China's public health systems, autism treatment is a very tiny function in the children psychology department within any children's hospitals.
Autism is a long-term care program. It is naturally suited for good quality private providers to come in. Orient Speech Therapy works with practitioners in the U.S. called STAR to localize their treatment for the Chinese market. So we feel very optimistic about its future growth.
Q: What advice would you give to entrepreneurs who submit their business proposals to you?
A: Be very clear, candid and thoughtful about what problems you are trying to solve and why do you think what you are doing contribute significantly to what you are solving. That's what we really want to understand.
Lots of people don't understand what the problem is and they keep inventing ways to solve the problem. Take time to understand what the problem really is and then think about how you will solve it. In other words, engage with your customers before engaging with your investors.