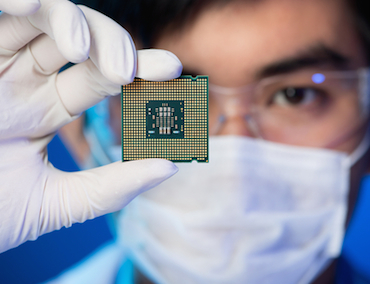 The city of Chongqing is planning to establish a RMB50 billion (US$7.3 billion) fund to strengthen the local semiconductor industry, according to state-run media outlet Xinhua News Agency.
The fund will give up to RMB20 million (US$2.92 million) to integrated circuit project in which an investment of up to RMB500 million (US$7.30 million) has been committed.
For smaller projects worth up to RMB20 million (US$2.92 million), it will provide up to RMB5 million (US$730,000).
Chongqing would also provide a maximum of RMB20 million (US$2.92 million) on research and development support a year to a national-level integrated circuit innovation center.
In addition, the fund will also be used to establish a public service platform to provide companies with services including automated electronic design tools and an intellectual property database at cost.
China manufactures 16% of the total domestic semiconductors consumption and imports about US$200 billion worth annually, a value which exceeds its oil imports, according to statistics conducted by Bloomberg.
The Chongqing semiconductor fund comes at a time when Beijing has set the semiconductor sector as a priority under its "Made in China 2025″ strategy, a strategic plan issued by Chinese Premier Li Keqiang and his cabinet in May 2015.
The strategic plan is to shrink the country's reliance on imported semiconductors and increase the Chinese-domestic content of core materials to 40% by 2020 and 70% by 2025.
Chinese companies have long been dependent on imported semiconductor products. But China's ongoing trade conflict with America, a top semiconductor source of China, has restricted the sales of semiconductor products to China.
In response, China's central and local governments have pledged their support for domestic semiconductor manufacturers.
Chongqing's transformation from an industrial center to China's new tech engine began in May 2015, when the local government launched an industry investment fund with a fundraising target of RMB80 billion (US$13 billion) to invest in strategic and emerging industries.