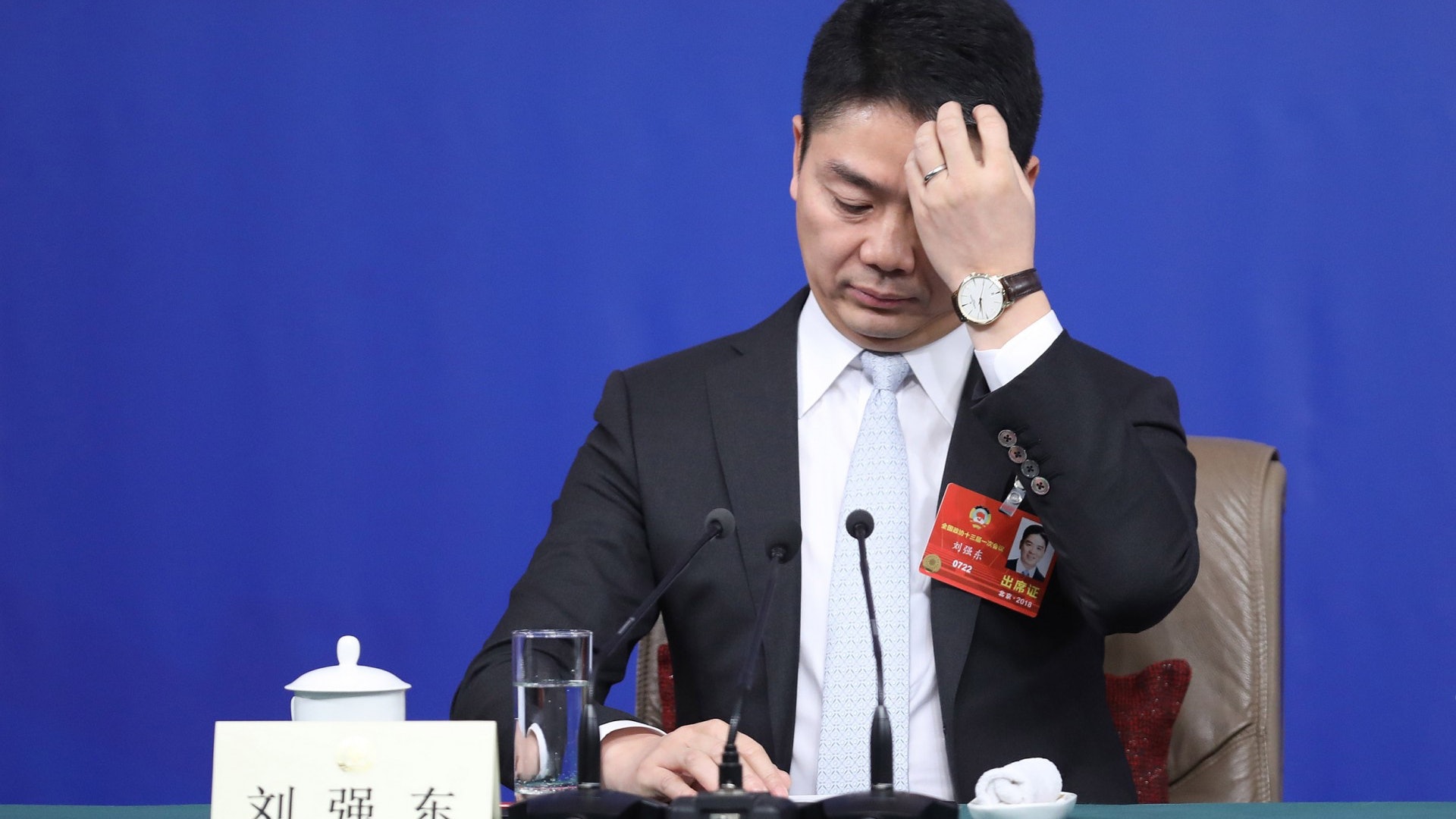 When Richard Liu, the Chinese billionaire and CEO of JD.com Inc, appeared three days ago for a signing ceremony in Beijing, he was all bright smiles as usual. But for everyone – from his staff, partners and those who only read about him in the media – nothing can be the same again. This is true whether or not he is eventually charged with criminal sexual misconduct in the United States.
Since Sunday night when the news of Liu's arrest at the University of Minnesota for suspicion of sexual misconduct first surfaced, it has remained the hottest news item in China. As people eagerly consume any piece of new information about the case – from how many bottles of drinks the group consumed to photos of the female student sitting next to Liu – the public image of Liu that he carefully built over recent decades is slowly crumbling.
For years, the 45-year-old founder of China's second largest e-commerce giant JD.com has repeatedly told his life story as one of "rags to riches" based on hard work and perseverance. Growing up as a poor village boy in Jiangsu province, he likes to recall the time he was selling electronic parts on the streets of Beijing's Zhongguancun, or the early days of JD.com when the company had less than 10 people.
Now, as the incident unfolds and more new information surfaces, the public is learning the other side of Liu. The side that usually would not appear as headlines, if not for this rape accusation. The Internet is a ferocious place. With so many journalists and investigators digging deep into Liu's present and past, there might be other "dirt" that will be unearthed.
How JD.com deals with this crisis is a reflection of how the company, and Liu, are perhaps behind the curve when it comes to disclosure and damage control as a public company or as a public figure. JD.com released a statement on September 3, saying that Liu has been "released soon after investigation without any charges and without requirement for bail". That statement turned out to be untrue as local police in Minnesota confirmed that investigations are ongoing.
Local police records show that Liu was arrested on a first-degree rape charge – the most severe charge of criminal sexual conduct – according to the Minnesota government. If charged and convicted, Liu could face a prison sentence of up to 30 years and a fine of up to US$40,000. This is significant enough that JD.com, as a listed company in the U.S., should have already disclosed to its shareholders. But so far, no such disclosure has been made.
Liu's troubles are hitting his company JD.com hard as well. Shares of JD.com fell 5.97% to close at US$29.43 on September 4, the first trading day following Liu's arrest was made public. The share price continued diving to US$27.25 as of closing September 6 in New York. The company is also facing class-action lawsuits, which allege that the company may have failed to disclose information related to Liu's arrest.
Three U.S. law firms, Rosen Law Firm, Pomerantz LLP, and The Schall Law Firm said two days ago that they were investigating potential securities claims on behalf of shareholders of JD.com. They are encouraging JD.com's investors to file a class-action lawsuit to recover their losses as a result of the impact from the arrest.
JD.com did not respond to China Money Network seeking comments.