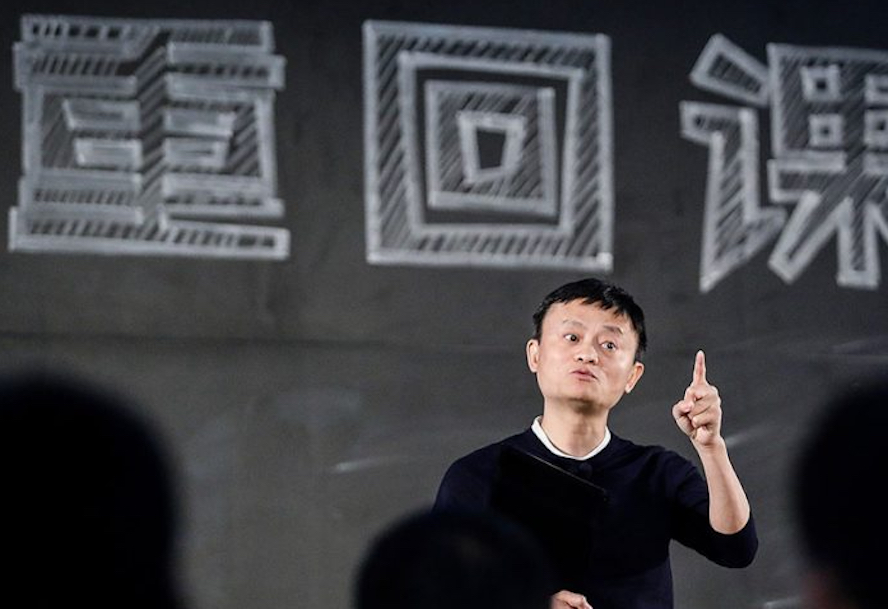 One day after the New York Times published a sensational article on Jack Ma's "stepping down" from Alibaba, a South China Morning Post article called that claim "out of context, and factually wrong". The final twist came this morning, when Alibaba made an official statement saying that CEO Daniel Zhang will succeed Jack Ma as chairman of the board of Alibaba ini 2019.
It is unclear what is the relationship between the New York Times article, the world-wide attention it has created on Jack Ma's "retirement", and the Chinese business magnet Jack Ma's formal announcement this morning. Alibaba declined to comment if the company was planning to make today's announcement before the New York Times article, except to say that the succession plans have been in process for ten years.
The series of events present a curious case, in which a public figure like Jack Ma and a business giant Alibaba had to deal with incorrectly reported information. In the New York Times article, which was republished by numerous media outlets around the world, stated the following: "Alibaba's co-founder and executive chairman, Jack Ma, said he planned to step down from the Chinese e-commerce giant on Monday (September 10, 2018) to pursue philanthropy in education." That claim was clearly incorrect, based on Alibaba's official announcement this morning.
The New York Times article continues to say "Mr. Ma is retiring as China's business environment has soured, with Beijing and state-owned enterprises increasingly playing more interventionist roles with companies. Under President Xi Jinping, China's internet industry has grown and become more important, prompting the government to tighten its leash. The Chinese economy is also facing slowing growth and increasing debt, and the country is embroiled in an escalating trade war with the United States."
It quotes an author who has wrote a book on Alibaba saying "(Jack Ma's) retirement will be interpreted as frustration or concern whether he likes it or not." It says "the departure of Mr. Ma is likely to jolt China's internet industry."
One day later on September 8, an article appeared on the South China Morning Post stated that "A New York Times report that said he was 'stepping down' to 'retire' was out of context, and factually wrong." The article quoted an Alibaba spokesperson. South China Morning Post is owned by Alibaba.
In that article, it said that "Jack Ma…will unveil the plan on September 10 on his 54th birthday…(as) part of a management plan 10 years in the making for grooming a generation of younger executives to take over the reins of Asia's most valuable company."
That was followed today by an announcement from Alibaba that "(On) September 10, 2019, chief executive officer Daniel Zhang will succeed Jack Ma as chairman of the board of Alibaba Group. Mr. Ma will continue as executive chairman of the company over the next 12 months to ensure a smooth transition of the chairmanship to Mr. Zhang."
The announcement further says that "Ma will complete his current term as a member of Alibaba Group's board of directors until its annual general meeting of shareholders in 2020…Ma is a lifetime partner in the Alibaba Partnership and is a member of its partnership committee. The Alibaba Partnership is currently comprised of 36 partners who are also members of senior management of Alibaba Group or its affiliates."
Ma will continue to serve as a member of Alibaba's board until 2020, and as a lifetime partner in the Alibaba Partnership. The transition is part of a succession plan that Ma has worked on for ten years to build a new talent grooming system so that Alibaba can remain strong without him. In a letter addressing Alibaba staff and shareholders released today, Ma wrote that "Alibaba will not forever belong to Jack Ma, but Jack Ma will always belong to Alibaba."
"I still have many beautiful dreams. But you know I am not one who can sit idle. Outside of continuing serving as an Alibaba partner and contributing to the partnership structure, I want to return to education. Doing what I love will excite me and make me happy."