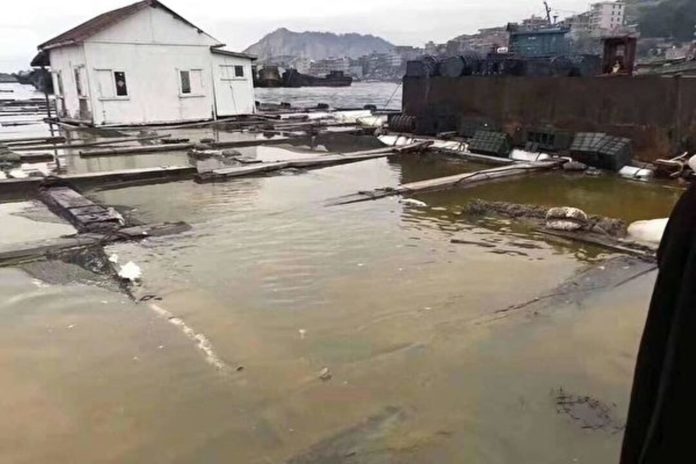 Fishermen in China's Quanzhou city, Fujian Province suffered a petrochemical raw material leakage in the early morning of November 4. But not many people elsewhere in China knew of it as reporting on the incident has been tightly controlled.
The leakage took place Sunday during a local petrochemical company's cargo operation when the tube connecting the vessel and the wharf broke, leaking 6.97 tons of carbon 9 aromatics in the water.
Some fishermen in Quangang district of Quanzhou city were hospitalized after exposure to leaked toxic chemicals when rescuing their fishing rafts.
The environmental protection bureau of Quangang district said in an official statement that the contaminated waters were "cleaned up" as of Monday afternoon.
However, a foul odor fills the air near the wharf and rafts used by fishermen for aquaculture were contaminated, which had caused huge financial loss to them, according to limited local media reports.
Carbon 9 is categorized as flammable dangerous goods in China, which can pollute water, soil and the atmosphere. Inhalation and exposure to high concentrations of carbon 9 can irritate the eye, nose and throat and lung and cause headaches, dizziness and other central and upper respiratory tract irritation.
The news stayed outside of the public eye until today when a number of news articles went viral on Wechat. Most of those articles have disappeared as of writing.
The local agriculture and forestry bureau urged the public on Monday not to catch, sell or eat seafood from affected areas.
This morning, the environmental protection bureau of Quangang district issued an update statement, saying that the air indicators have returned to "normal" and continued to improve since 3:00am November 5.