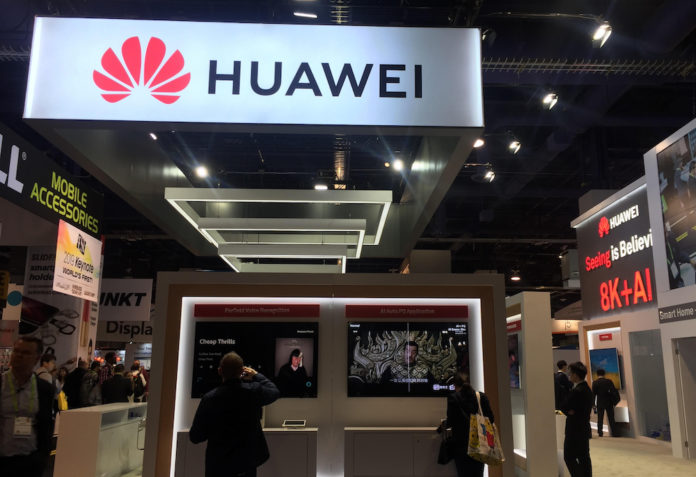 There is something different about CES 2019. The world's largest consumer electronics exhibition, jokingly referred to as "China Electronics Show" because of the strong presence of Chinese companies, feels perceptibly cooler this year.
The U.S.-China trade war is weighing heavily on the annual consumer tech expo that takes place in Las Vegas in January. The number of Chinese companies exhibiting is 20% less this year and companies showing products here are trying hard to lay low.
Around 1,200 Chinese companies are exhibiting this year, down from over 1,500 in 2018, according to numbers disclosed by CES. The big Chinese tech companies such as Baidu and Alibaba still made it to the show, but scaled down their display space significantly.
Several top-tier Chinese artificial intelligence companies' executives canceled their trip to the Sin City. One quoted "uncertain macro environment" as the reason, while another partially contributed the decision to the "nervousness" of the atmosphere.
One Chinese AI company founder, who did attend, is cautiously avoiding the limelight. The company is tweaking how it describes itself to skip words such as "artificial intelligence" and "semiconductor," which are now sensitive keywords that could attract unwanted attention from U.S. regulators. All requested anonymity.
The U.S.-China trade war, currently in a truce until March, was raged by the Trump administration based on claims that China has "forced" technology transfer and infringed on the IP of American firms. In November 2018, the Bureau of Industry and Security in the U.S. proposed placing export restrictions on emerging technologies such as artificial intelligence, robotics and quantum computing. It was a move clearly targeted at China, as the country has made significant progress in these fields in recent years.
The sudden and shocking arrest of Huawei chief financial officer Meng Wanzhou last month in Canada at the request of U.S. served as the final blow to confidence. Chinese investors fled Silicon Valley, while no American tech firms dared to take Chinese money. On January 4, the U.S. issued a travel advisory for U.S. citizens to exercise increased caution in China, because Chinese authorities may "prohibit U.S. citizens from leaving China." While the Chinese business community is voluntarily limiting travel to the U.S., with Meng's arrest a strong enough warning signal.
It is with this backdrop that the atmosphere at this year's CES appears extremely somber. A Huawei employee said he, like everyone else in the company, was told to "ignore the noise and focus on work."
No matter what's next for the trade war, the Chinese tech sector will never be the same again. Expansion plans in the U.S. are likely to be shelved indefinitely. Almost all deals to invest in American tech companies will face intense scrutiny. Investment in certain sensitive sectors will have no hope of getting done. Chinese entrepreneurs and scientists with deep U.S. experience will face tricky choices.
In this respect, the chill felt by CES this year may be just the beginning of a long, sustained retreat in U.S.-China tech exchange.