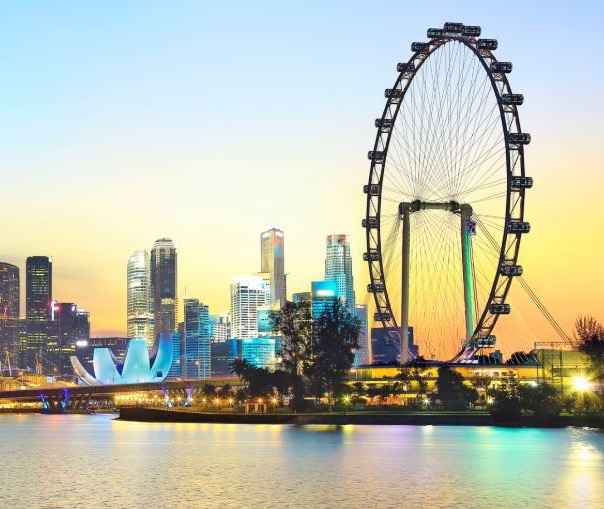 While global growth gained ground in recent years, ASEAN continues to lead in economic performance. In 2018, ASEAN countries achieved a collective GDP growth of 5.3%, compared to the world's GDP growth at 3.9%. With rapid urbanization and increasing affluence of the 634 million Southeast Asian population (of which 400 million would achieve middle-class status by 2020), the region continues to offer robust growth opportunities for businesses that are willing to expand their businesses there [1].
Based on the latest statistics, ASEAN is a US$2.6 trillion economy and the 6th largest in the world, expanding more than 300% since 2001. It is forecasted to be the 4th largest economy by 2030 with a combined GDP of US$ 10 trillion, and is projected to grow an average of 5% per annum for the next 5-10 years [2]. In a recent survey conducted by Euromonitor in March 2019, more than 100 C-level business leaders expressed confidence about the growth prospects in ASEAN, which is evident of the high level of business interests in the region. Amidst this prospect, we see an opportunity for Singapore to become a platform for ASEAN, where global and regional companies could locate their activities and tap on the region's growth opportunities.
From Singapore's perspective, we believe that ASEAN presents opportunities in two main categories – i) as a market; and ii) as a production base.
First, to tap on ASEAN as a market, Singapore is working with our neighbors to create a vibrant ecosystem and deepen capabilities to help Singapore-based companies access the regional markets. The ASEAN consumer market is estimated to be US$1.2 trillion, and is larger than India and close to that of coastal China. Businesses interested in operating in ASEAN need to develop a deeper understanding of its markets, so as to create and innovate new, customized products and services. Given the diversity across markets, we recognize that a cookie-cutter approach will not work, and are actively building up a knowledge base of ASEAN insights with our partners to better understand the markets.
In addition, given the size of the marketplace and complexities of navigating the diverse markets, business partnerships and alliances will be a key priority for companies interested in entering ASEAN. To better support companies entering and expanding in ASEAN, Singapore is strengthening our base of Go-to-Market (GTM) partners, across infrastructure, supply chain management, consulting and advisory, and financial services.
An example is the Nongsa Digital Park in Batam, Indonesia. In line with Indonesia's vision to be Southeast Asia's largest digital economy by 2020, Singapore worked with the Indonesian government and private companies to develop the Nongsa Digital Park in Batam. This Park would form the "digital bridge" that connects Indonesia and Singapore, and would enable Singapore-based companies to access the Indonesian market through the facilitation of local partnerships there. To date, we have successfully anchored 38 Singapore-based companies at the Park, and these companies have operations in both countries to support their expansion into the region.
Second, to tap on ASEAN as a production base, we have positioned Singapore as a critical node in companies' manufacturing operations and supply chain in the region. There is a growing base of manufacturing facilities in Southeast Asia, and investments into the region remain high, with foreign direct investment (FDI) inflows totaling US$137 billion in 2017.
We have observed that many global companies are actively exploring supply chain and production strategies to meet changing global manufacturing trends, and Southeast Asia's diversity of manufacturing capabilities could be a good fit for this need. For example, Vietnam's specialization in textiles and apparels and Thailand's specialization in vehicle and automotive parts have enabled them to differentiate themselves as manufacturing houses in their own right.
Lastly, we believe the rising urbanization of Southeast Asia will continue to drive its economic growth and present opportunities for companies. We anticipate investments of more than US$7 trillion on infrastructure, housing and real estate to support the growth within the region up to 2030.
In the last few years, we have observed an increasing number of Chinese infrastructure companies leveraging Singapore to access these opportunities. In 2018, Singapore was the largest overseas investment destination for China along the Belt Road Initiative (BRI) and it captured about 22.7% of total investment outflow from China to Belt and Road countries [3]. While most of the investments into Singapore were further routed to infrastructure projects in Southeast Asia, this is a testament of how Chinese companies value Singapore as a hub to launch their expansion plans in the region, either for project origination, development or financing activities.
To help strengthen our cooperation in the BRI, the Ministry of Trade and Industry (MTI) in Singapore and the PRC National Development and Reform Commission (NDRC) signed an MOU in April 2018 to promote greater collaboration between Singapore and Chinese companies in third-party markets along the Belt and Road.
Arising from the MOU, both sides have worked on a project facilitation session and held the inaugural BRI Investment Forum in Singapore in October 2018. Since infrastructure projects are complex and can involve litigation, which is also relevant for Chinese companies, Singapore has introduced the Singapore Infrastructure Dispute Management Protocol, which is a set of contract terms and conditions that provide for the appointment of a dispute board in an infrastructure project. The principle that underpins the protocol is that parties in an infrastructure project should refer any contractual differences to a quasi-adjudicatory board as early as possible, who will proactively help to prevent them from escalating into disputes, thereby minimizing risks and costs.
To support the growth of infrastructure companies within the region, Singapore has put in place a diverse system of dispute resolution mechanisms to cater to the different demands and needs of users. This would be a critical plank in Singapore's efforts to establish itself as an infrastructure hub of Asia, and an enabler for Chinese infrastructure companies to adeptly navigate the political and regulatory challenges in the regional markets.
References
1. ASEAN Secretariat, 2016 figures.
2. ASEAN-US Business Council, Extracted from "Speech by Mr Lim Hng Kiang, Minister for Trade and Industry, at the ASEAN Conference 2015 – Growth Opportunities in an integrated ASEAN," 20 May 2015.
3. China's top five investment destinations along the Belt and Road in 2018 are Singapore, Laos, Vietnam, Indonesia, and Pakistan. Source: PRC MOFCOM (data as of 22 January 2019).
About the Author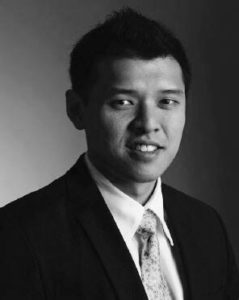 Goh Pei Sheng
Regional Vice President
Singapore Economic Development Board (EDB)
Goh Pei Sheng is the Regional Vice President (East, Central and South China) in EDB, and oversees the investments and partnerships of China companies in Singapore. From 2014 to 2017, he led the Semiconductors team in the Electronics Cluster Group in EDB, and was responsible for the promotion and development of the Semiconductor industry in Singapore. From 2011 to 2014, he established EDB's Wuhan office in China and was working with companies in Central China to invest in Singapore. From 2013 to 2014, he was also attracting investments from Taiwanese companies.
Pei Sheng is also familiar with the private sector and was an applications engineer with an American MNC, supporting the start-up of then Chartered Semiconductor Fab 7.
Pei Sheng will give an exclusive speech at China Outbound Forum 2019: Accessing the ASEAN Opportunity Through Singapore, which is the second event of the series to be jointly held by China Money Network and TMF Group on May 23 (Thursday) 2019, in Shanghai. The event will bring together local and regional corporate leaders, regulators and top dealmakers from multi-national companies to discuss and launch a comprehensive report on accessing the ASEAN opportunity through Singapore as a gateway.