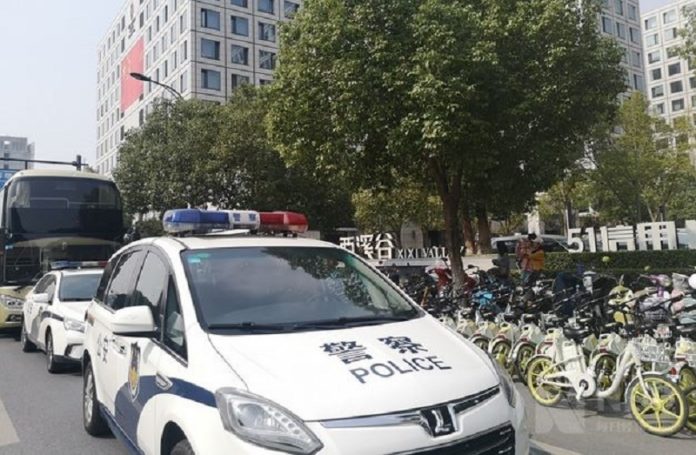 The Chinese government is cracking down on malicious online lending and web srawlers who illegally collect user data. The data is used by online lenders to issue malicious usurious loans to undiscerning consumers. A number of big data fintech startups have been implicated in the iinvestigations, including Beijing-based Tongdun Technology backed by Temasek Holdings and GGV Capital.
The latest development is a new announcement on Monday issued by the National Committee of Strict Crackdown on Violations and Crimes by Underworld Forces. The document stipulates that eligible loan sharking is convicted and punished according to China's criminal law. This formulation creates a new criminal act for the crime of illegal businesses in the Criminal Law, which means that the issuance of usury entered the scope of the Criminal Law.
On the same day, police raided the offices of Chinese online lending company 51 Credit Card in Hangzhou. Around a hundred police officers stormed the Hong Kong-listed company's headquarters. Several employees related to the case were taken away for questioning and 12 police vehicles were seen parked outside of the building.
The Hangzhou Public Security Bureau later disclosed on its Weibo account that the raid is related to the company's outsourced debt collection operation. The external company pretended to be government agencies to borrowers in the loan collection process. The company also used intimidation and other sometimes violent methods to push borrowers to pay up.
Shares of the 51 Credit Card fell nearly 35% by market close on Monday.
This latest investigation into 51 Credit Card is part of a wider regulatory clampdown on fintech companies' malicious online lending that has sometimes led to suicides and family tragedies. These loans target young university students, people addicted to gambling, and those without solid financial understanding.
As part of this nation-wide campaign, law enforcement agencies have also targeted rampant illegal scraping of personal data online. It is an industry open secret that the practice of illegally collecting and selling personal data is an "original sin" that few of the so-called big data companies can escape.
The personal data is used most often by the fintech industry to assess individual lender's creditworthiness, as online lenders today do not solely rely on traditional credit scores. The industry practice is to collect as much personal data as possible including those far beyong a consumer's financial behavior such as shopping, location data and social media network. Such data is then processed by complicated algorithms to proudce a borrower's probability of loan repayment.
A number of factors including the lack of public awareness for data privacy and lax law enforcement have contributed to the serere personal data infringement. Law enforcement is focusing on the source of the data, abusive usage of data, and data security in its investigations.
Tongdun Technology, a Chinese fintech start-up specializing in financial risk control systems, is implicated. Two executives in the company's web scrawling operations were taken by police to help with investigatioins. The company raised over US$100 million from investors including China Merchants Capital, GGV Capital, China Everbright Limited, Guotai Asset Management. The firm previously raised capital from Temasek Holdings, Tiantu Capital, Advantech Capital Partners, IDG Capital, Qiming Venture Partners, China Growth Capital, Linear Venture, and CBC Capital.
Other big data startups are also being investigated. Last month, police raided Hangzhou-based GXChain, a blockchain startup that provides decentralized solutions for internet finance and banking. The investigation is related to the company's scraping and processing of sensitive information including personal credit data illegally.
In the same month, a senior executive of Hangzhou-based big data risk management firm Moxie Data was taken into custody for questioning, due to the company's sources and use of data, according to a report of Chinese financial news outlet Sina Finance.
In July, 51 Renpin Loan, another lending platform operated by 51 Credit Card, was criticized by the Ministry of Industry and Information Technology for collecting personal information without users' consent.
The city of Beijing today directed its financial bureaus to screen local big data companies to identify illegal web scrawling operations, reported Chinese media outlet Caixin.
After Chinese regulators introduced tougher rules aiming to crack down on illegal and risky lending practices, the number of online lending firms in China has shrunk from 6,000 at their 2015 peak to 462 at the end of September, according to China Banking Regulatory Commission.
Radical provinces such as Shandong and Hunan even announced that they will clamp down the P2P services from all online lending institutions within their jurisdiction.
Many big data companies have stopped web crawling operations after the latest crackdown. "Everyone is waiting for the courts to decide where the bottomline is in terms of data collection and usage. Web crawling and data trading, which one is illegal?" said a fintech company executive, according to Chinese media outlet Jiemian.