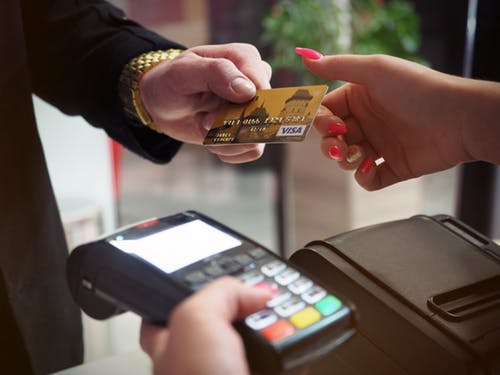 Hong Kong-based cross-border payment solution provider Airwallex today announced that it has closed its Series D fundraising round at US$160 million. The round includes ANZi Ventures and Salesforce Ventures.
Existing core investors DST Global, Tencent Holdings, Sequoia Capital China, Hillhouse Capital and Horizons Ventures also participated, bringing Airwallex's total raised financing to US$360 million.
Proceeds of the new round will be used to accelerate the firm's worldwide growth, particularly in Europe and the US, and new markets such as the Middle East; expand its product line to include payment acceptance capabilities through a proprietary gateway solution as well as partner integration; explore acquisitions in the payments space to fast track offerings.
Started in 2015 by four Chinese founders in Melbourne, Airwallax primarily provides corporate clients with cross-border transactions service to manage overseas revenue and financing in their businesses. The firm now has operations in Melbourne, Hong Kong, Shanghai, Shenzhen, Beijing, Singapore, London, San Francisco, Tokyo, and Bangalore.
Alongside the international expansion, Airwallex has also significantly enhanced its product capabilities, including the launch of Airwallex Borderless Cards in partnership with Visa and a highly-requested integration with Xero.
These new features mark Airwallex's evolution from an international payments platform to a fully integrated end-to-end financial services provider for businesses of all sizes. The expansion of products available via Airwallex business accounts means SMBs now have access to a host of services that enable high-speed, low-cost payments and collections worldwide, alongside instant AUD, USD, EUR, GBP, HKD and CNY global accounts.
In addition to supporting the growing SMB market, Airwallex has a suite of enterprise products to help larger businesses with more complex financial needs, such as mass international and domestic payouts. Its recently launched Issuing API will further enable enterprises to generate and issue payment cards to their networks, saving them time and money.
"The global shift to digital is imminent. We envision a world in the not-too-distant future where all businesses will operate and conduct their affairs online – including banking – with the help of modern tools", said Jack Zhang, CEO and Co-founder of Airwallex. "From the very beginning, our vision has been to lead the transformation of global financial infrastructure. We have stayed true to our vision by building the Airwallex platform with fast and agile technology, continually improving our product and investing in dedicated support teams. More than ever, we are well-positioned to support businesses no matter their size as they adapt to today's changes."
Airwallex previously raised US$100 million in a series C round led by DST Global in last March and completed a US$80 million series B round in June 2018. The company also raised US$13 million in a series A round led by Tencent in May 2017.