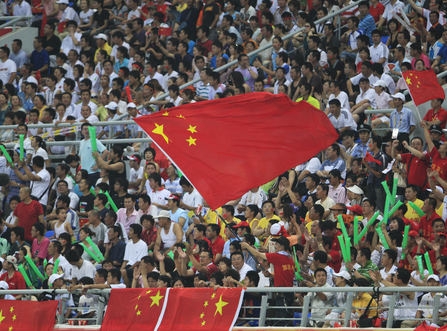 Hna-Caissa Travel Group Co., Ltd. and HNA Capital plan to invest a total of RMB1.2 billion (US$184 million) in Le Sports, as part of a series B funding round in the the sports unit of LeEco, according to a disclosure document (in Chinese).
There have been numerous reports previously about Le Sports' second funding round, which was reportedly worth RMB3 billion (US$460 million), according to articles published last month.
But the latest disclosure from the Shenzhen-listed Hna-Caissa Travel says the fundraising may be as much as RMB7 billion (US$1 billion) with a post-money valuation of RMB20.5 billion (US$3.14 billion).
Hna-Caissa Travel and HNA Capital, both controlled by Chinese conglomerate HNA Group, plans to invest RMB600 million each.
After the completion of the deal, a fund affiliated with the parties will hold around 5.85% of Le Sports.
The disclosure did not detail when the fundraising is expected to be completed or the identity of the other investors.
Founded in March 2014 as the sports affiliate of LeEco, formerly Letv, Le Sports raised RMB800 million (US$129 million) series A financing from Dalian Wanda Group, Yunfeng Capital, and other undisclosed investors in May 2015.
Last month, Le Sports also signed agreements to acquire the new media broadcast rights of the Chinese Super League for the next two years from Ti'ao Power, which is backed by CMC Capital, for RMB2.7 billion.